Joe Manchin Gets Major Invitation From Mike Lee – He Wants The Rogue Senator To Ditch The Democrats, Join The GOP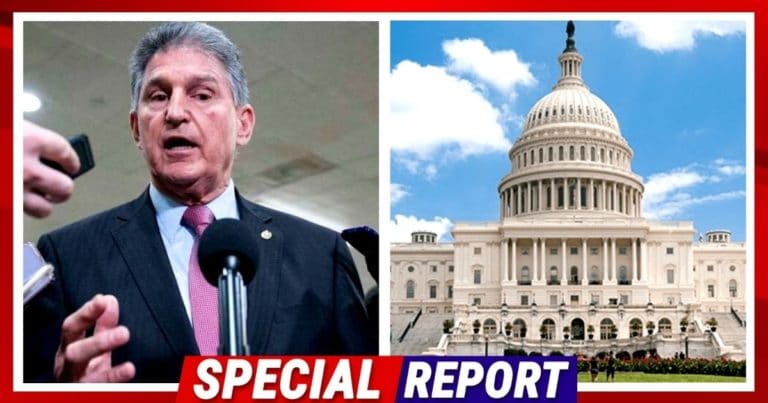 What's Happening:
It's no secret that Sen. Joe Manchin has been battling with his own party. While the rest of Senate Democrats appear to be ready to jump off the socialist cliff, he's one of the few resisting. It's gotten so intense, that rumors abound that the man threatened to leave the party for good.
Reports suggest he would become an Independent. But one senator has a better idea.
Since Democrats like Biden and Sanders are attacking Manchin, why does he stick around? He can jump ship and make a move that would really chafe the left's hide. And Sen. Mike Lee has just the idea that will set Democrats raging.
From YouTube:
Republican Sen. Mike Lee said he 'absolutely' thinks Democratic Sen. Joe Manchin should switch parties on 'Sunday Night in America'
Republican Sen. Mike Lee said that Joe Manchin should ditch the Democratic Party and join Republicans. Recently, Manchin has allegedly discussed leaving the Democratic Party due to growing rifts between himself and the rest.
Lee believes that he shouldn't be an Independent though, but a GOPer.
This wouldn't be the worst decision Manchin could make. He comes from West Virginia, a conservative state that went for Trump in 2016 and 2020. Its economy revolves around coal, an energy source Biden is trying to destroy.
Manchin has already stood against the left's agenda, knowing how it would hurt West Virginians. Why not take the leap and leave the toxic party behind, once and for all? It could help save his job, as conservatives back home would be very happy to embrace him.
If Manchin did join the GOP, it would send the Senate spinning. Republicans would regain a 51-49 majority, freezing Biden's agenda in its tracks. It might force all those powerful committees to be reshaped. Democrats would no longer have a chance to push radical spending, eliminate the filibuster, or pass bad election changes.
They wouldn't even be able to appoint any new judges Biden wants on the courts.
But it all comes down to Manchin. Is he willing to leave the Democratic Party? If leftists keep hounding him and attacking him, they could make the decision very easy.
Key Takeaways:
Mike Lee called on Joe Manchin to leave the Democrats and join the GOP.
Manchin had reportedly threatened to leave the party and become an Independent.
Joining the Republicans would give the party a 51-50 majority in the Senate.
Source: YouTube