After Maxine Waters Pays Daughter $56K – Her Deadbeat Closet Swings Open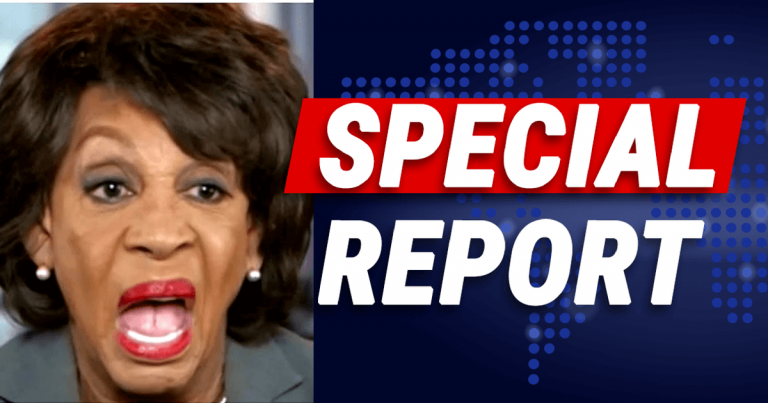 Deadbeat Maxine thought she buried it deep – well here it is!
Maxine Waters has supported impeaching Trump since the day he entered the White House.
She seems intent on throwing an innocent man into prison, despite a lack of evidence.
But it appears the microscope of justice has been turned on her. And what we're discovering is not good at all.
We found out recently that she's been paying her daughter mountains of cash from her campaign coffers.
Now we find that she's been doing it while refusing to pay back what she owes to others.
From Free Beacon:
Rep. Maxine Waters (D., Calif.) continues to pay tens of thousands of dollars from her campaign's coffers to her daughter for running a slate mailer operation while other debts remain untouched, filings show.

Waters' campaign committee disbursed $56,000 to the congresswoman's daughter Karen during the third quarter… As Waters has continued to pay her daughter from her campaign's coffers, other committee debts have remained untouched.
Oh, Maxine! How can you accuse other people of corruption, when you are doing this for your daughter?
The congresswoman's campaign is in financial trouble. She is in the red, with debts piling up from the last election.
Yet instead of finding ways to pay back the people she owes, she is handing over $56,000 to her daughter.
With money from her campaign accounts.
Hmm… sound fishy to you? Of course, it is.
Her daughter works for a group that ran a mailer operation. Technically, this exchange might be legal—if her daughter did work for her campaign.
But it stinks to high heaven when you realize Waters is ignoring other debts to favor her daughter.
Wow, seems like Democrats have soft spot for handing out favors to their kids! Hey, Maxine, did you take any pointers from Joe Biden?
Right now, Waters accuses Trump of breaking the rules to benefit his campaign. Yet it seems Waters is handing out cash to her daughter, instead of paying her other vendors.
How can we not assume her daughter is getting preferential treatment?
What do they say about casting stones in glass houses? I guess Waters never learned that proverb.
SHARE if you want Maxine Waters investigated!
Source: Free Beacon