After Media Turns The Tables On Biden – Sleepy Joe Loses It On Live TV: "No One Said That"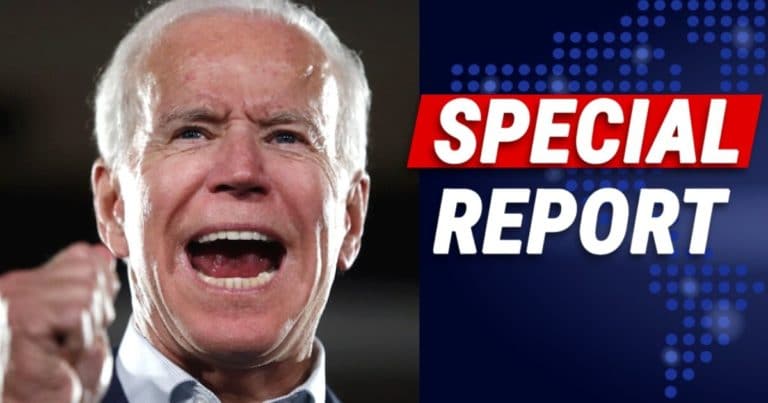 The tide seems to be turning against Joe Biden. He was the 2020 frontrunner for a long time, but Bernie Sanders might eat his lunch.
And that's pretty good news for Trump, who would love to run against a candidate who doesn't appeal to independents in the middle.
Even the media looks like they're starting to go after the former vice president. Impeachment Democrats can't help reminding America what Hunter Biden "didn't" do and the help Joe Biden "didn't" give him.
Biden, honestly, just wants everyone to forget about all that. Especially with primary voting happening.
But when Samantha Guthrie put him on the spot, Joe revealed his true colors.
From Daily Caller:
…the former vice president bristled when Guthrie suggested that Hunter was given the position in exchange for "access" to Biden and the Obama White House.
"That's not true. You're saying things that you don't know what you're talking about," Biden snapped. "No one said that. Who said that?"
Wow. When Guthrie pressed for information about Hunter Biden, Joe snapped.
Instead of calmly refuting allegations of wrongdoing, he gets testy, even going after the reporter.
It's pretty amazing to see. We've seen Biden snap at reporters before.
Perhaps he thinks that liberal-leaning journalists shouldn't do their job and ask him questions?
Maybe he expects them to tow the party line and give him softball questions.
But when Guthrie asked him a question Biden didn't want to talk about, he got pretty angry.
Watch that video again and ask yourself a question: do you want a man like that running the country?
The media accuses Trump of having a temper. Have you ever seen him act like that?
President Trump loves to take the media head-on. He likes tough questions and gives them straight answers.
Biden clearly does not like it when reporters ask him about Hunter and Ukraine. Why? If he did nothing wrong, then why the anger?
I can't say for sure, but voters deserve to know, right?
SHARE to show everyone Joe Biden is losing it!
Source: Daily Caller