After Media Claims Trump Is Losing In 2020 Polls – His 'Behemoth' Team Supercharges Campaign By Doubling Spending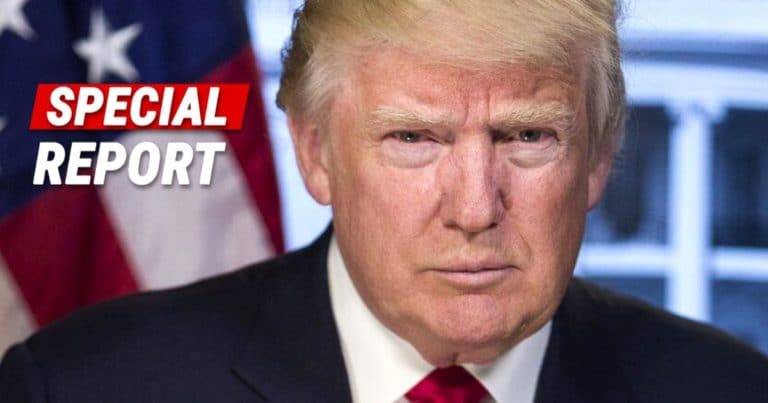 What's Happening:
Since early Summer, the mainstream media has been producing polls that say Joe Biden is leading Trump in the general election.
Much like in 2016, it appears liberal-leaning pollsters are predicting an easy win for the Democrat, who hasn't hosted a major event since March.
President Trump, as usual, doesn't appear to be taking anything for granted.
Regardless of the polls, his campaign has been pulling out all the stops to clinch the election. His campaign has been called a 'behemoth' with over 1,500 staffers on the ground and a large fundraising haul.
Thanks to a large war chest provided by enthusiastic supporters, Team Trump is leading the way in June:
U.S. President Donald Trump's re-election campaign ramped up expenditure in June as the presidential race intensified, spending more than $50 million – about twice the amount spent the month before.

Trump's Democratic opponent in the Nov. 3 general election, Joe Biden, spent considerably less – about $37 million…
The Trump campaign outspent the Biden campaign in June, with more than $50 million spent in campaign ads. Many of those ads have focused on Joe Biden and the left's reaction to the continued violence and protests in liberal cities. Team Trump also focused on the Democrats' intentions of defunding police departments.
Meanwhile, Joe Biden continues to rely on the mainstream media, who refuses to question the Democrat nor demand he make more appearances. It appears Biden is content to stay mostly in his basement, doing online interviews that can easily be edited (for gaffes).
At the same time, Democrats around the country are doing a good job of highlighting the party's current platform: which appears to be forever shutdowns and unchecked riots.
Cities from coast to coast allow violence to surge as Democrats defund the police. When Trump sends in federal authorities to end 6 weeks of rioting in Portland, Democrats accuse him of abuse.
Team Trump has been capitalizing on this, showcasing the stark contrast between Trump and Biden. Should Biden take the White House, they warn, all of America might become crime-ridden Chicago of protest-filled Portland.
The Trump campaign has also aired numerous videos featuring Joe Biden's odd and troubling performances. More and more people worry about his ability to speak and communicate, giving rise to the fear that the man has mental problems.
Polls claim Trump is failing, thanks to the virus and protests. Yet both these problems got out of hand, thanks to Democrats in blue cities and states. So, who has the real problem, going into November?
Key Takeaways:
Team Trump spent over $50 million in ads in the month of June.
The campaign outspent Biden, producing TV and digital ads.
This comes as mainstream polls continue to claim Biden is in the lead.
Source: IJR