After Media Says Trump Is Losing In 2020 Polls – A Patriot Burns Their Polls Down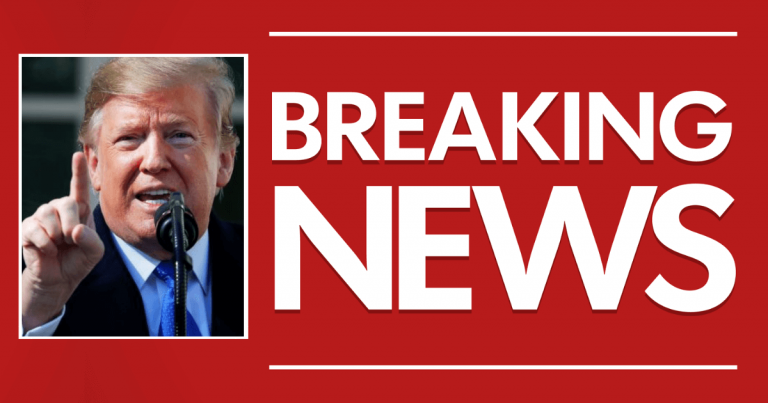 The polls say Trump will lose by 10 – but a brave patriot showed them what they missed.
Oh no! New polls have come out, claiming that Trump is deep trouble.
Apparently, some "major" outlets have released polls that Trump will lose in 2020. That he's trailing Biden and Bernie nationally by almost double digits!
And this is even though we are over a year away—and the Democrats haven't even picked their candidate yet.
That's pretty hard to swallow if you ask me. And one patriot set the record straight, with a few simple facts.
From Twitter: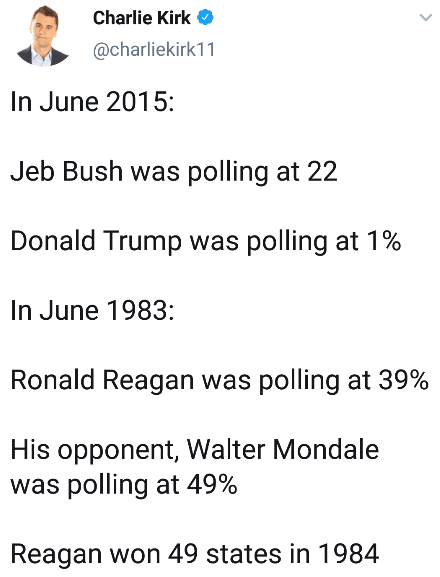 What's the takeaway?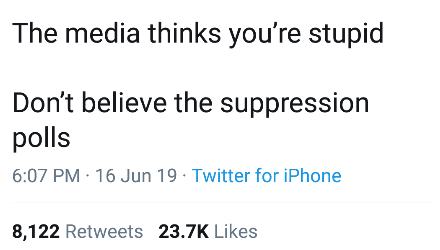 "In June 2015: Jeb Bush was polling at 22 Donald Trump was polling at 1% In June 1983: Ronald Reagan was polling at 39% His opponent, Walter Mondale was polling at 49% Reagan won 49 states in 1984 The media thinks you're stupid Don't believe the suppression polls"
Couldn't have said it any better myself! Charlie Kirk spelled it out pretty plainly.
In past elections, the left has produced all kinds of "polls" that were overwhelmingly wrong.
You probably still remember 2016, when every major outlet had crowned Hillary the next POTUS. Until Election Day came around.
All you have to do is look at the outpouring of support that Americans continue to have for President Trump. In fact, there is evidence that it is only growing, as witnessed by the interest in his rallies: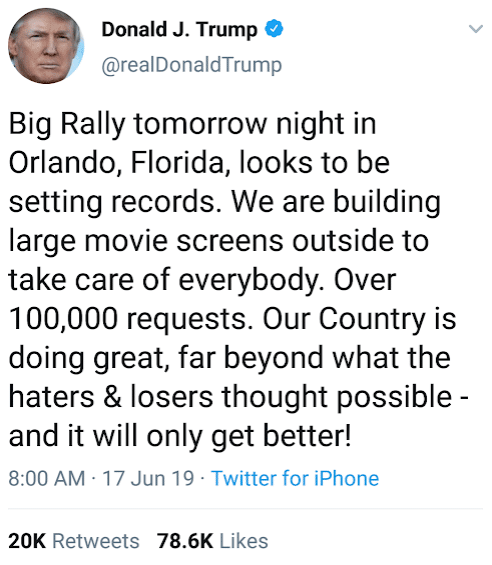 "Big Rally tomorrow night in Orlando, Florida, looks to be setting records. We are building large movie screens outside to take care of everybody. Over 100,000 requests. Our Country is doing great, far beyond what the haters & losers thought possible – and it will only get better!"
Hundreds of thousands want to attend his rallies. They don't build venues big enough to meet the demand that Trump generates.
Yet we're supposed to believe Bernie or Biden is going to stop this train?
That's cute.
If I were a Democrat, I'd already be worried about 2020. In fact, I'd might not even bother to run, save all those big donors millions of dollars.
SHARE if you think Trump will beat the Left in a landslide 2020!