Melania Unveils Her Christmas Dress – Then The Whole Room Stops And Stares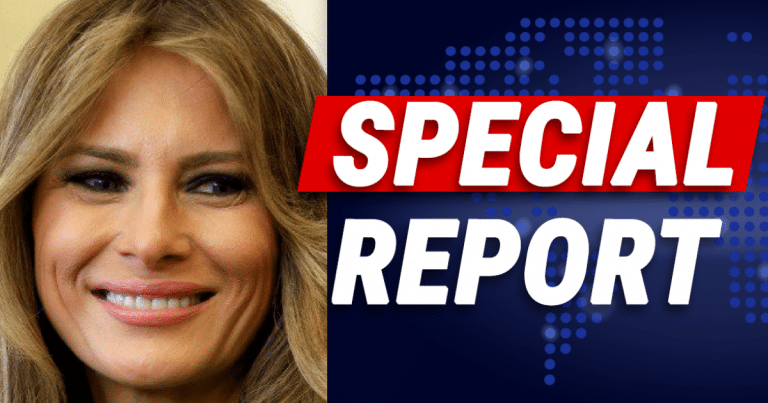 Our First Lady just turned every head in the room!
We've got one of the classiest and most beautiful First Ladies in the history of America.
Melania Trump continues to drop jaws everywhere she goes, and she really pulls out all the stops for holidays!
It's no secret that Mrs. Trump loves Christmas, too, so she selects extra special outfits for this time of year.
And every outfit is just stunning!
For example, did you see what she wore to the big Christmas Eve party at the Mar-a-Lago resort?
It's gorgeous in its simplicity: a sleeveless black dress coupled with a pair of black high heels: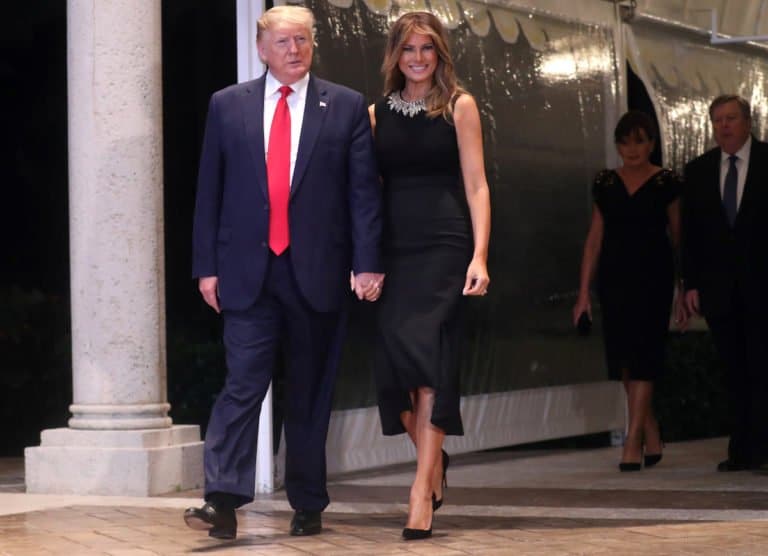 As usual, she looks incredible!
No doubt everyone was staring as Melania strode into the party, wearing one of her most impressive dresses yet.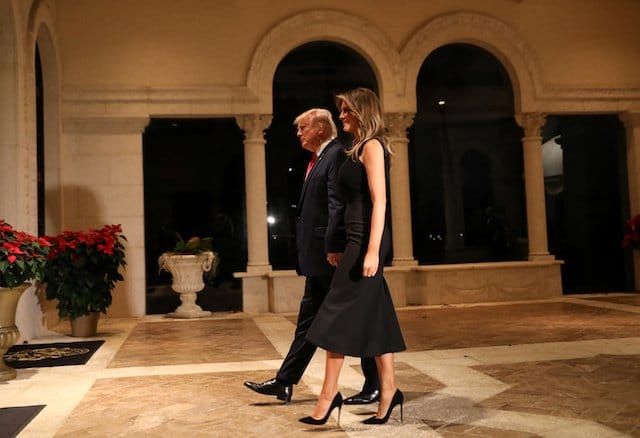 On top of which, you can see just how proud Donald Trump is!
He's always got a big smile on his face when he's escorting his wife … and no wonder!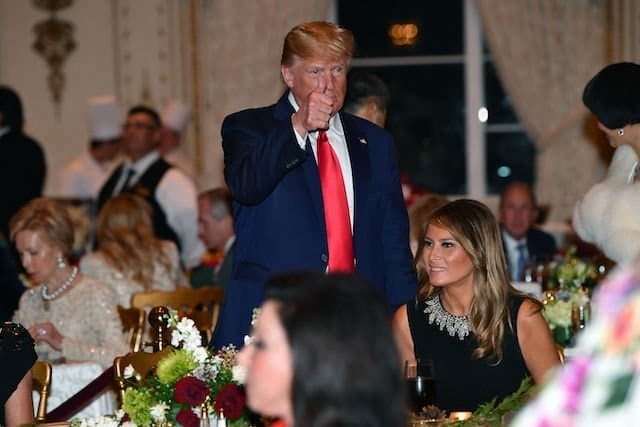 Do you agree that the First Couple looks GREAT walking side by side?
Melania's black dress, combined with Donald's great power suit, just work so well together.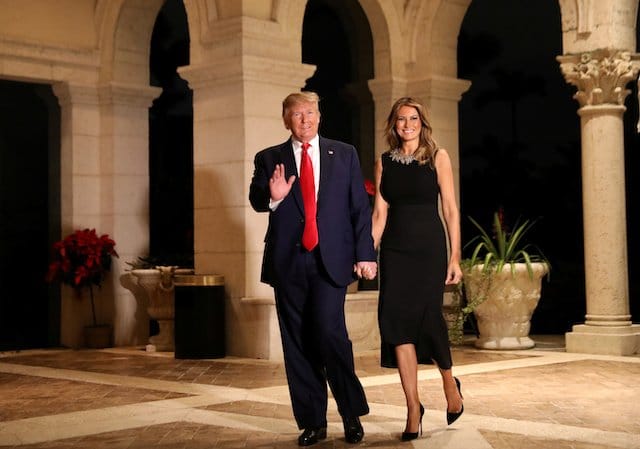 But wait — before the black dress turned heads, Melania wore another gorgeous holiday outfit…
Just before the party began, FLOTUS shared a picture in which she wore an eye-popping green dress.
She wore it for her phone call with kids across the country. It was part of the annual NORAD Santa Tracker calls.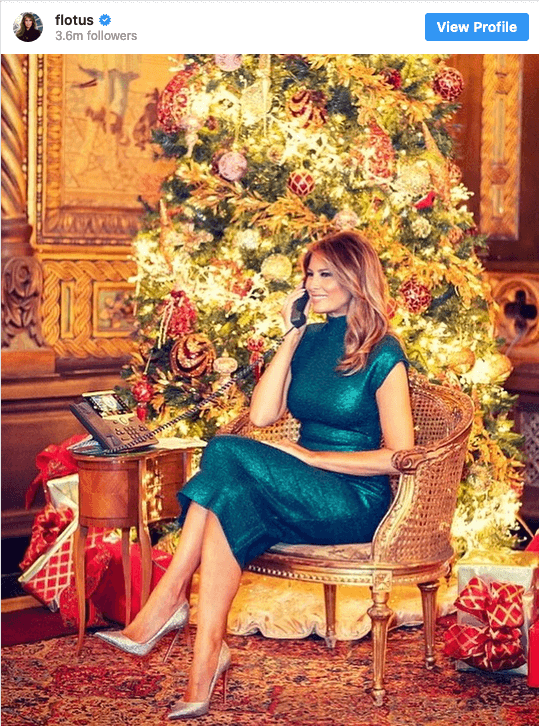 And her caption read:
It's #ChristmasEve & #Santa is hard at work delivering toys to children all over the world.

A wonderful tradition – thank you @NoradSanta for including me in helping the kids track Santa!
Classy, kind, and just amazingly beautiful … that's our First Lady. 🙂 However, she's just getting started.
I can't wait to see what she decides to wear for New Year's!
SHARE if you agree that Melania Trump has the BEST fashion sense in First Lady history!
Source: The Daily Caller