Melania Turns Heads In New Holiday Outfit – She Shows Off As She Welcomes Christmas Tree At White House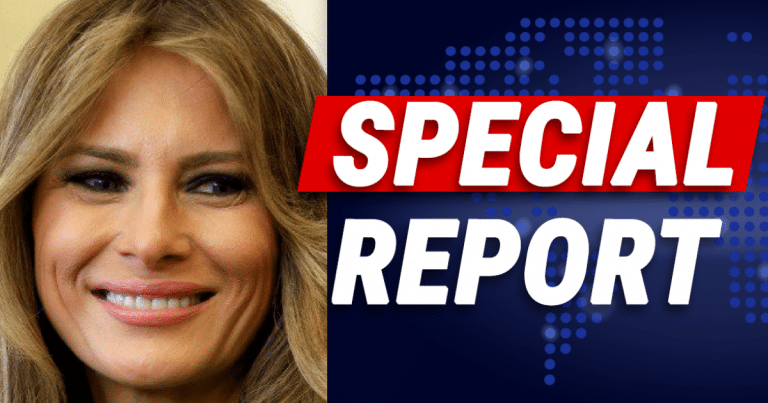 It's one of my favorite First Lady ensembles!
Our First Lady's fashion sense is second-to-none. She always seems to select the very best outfit for any given event, public appearance, or holiday.
And of course, Christmas is no exception.
She's already dropping jaws this holiday season, too:
When the White House Christmas tree arrived, FLOTUS greeted it wearing a stunning floral coat.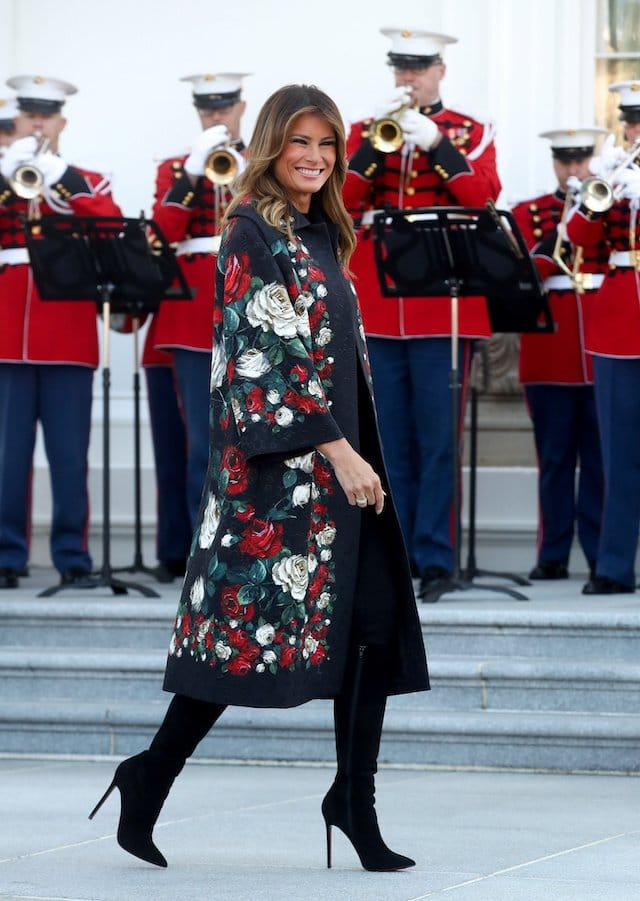 This black, red, white, and green coat fit her perfectly, and really gave the event some flair!
It's a three-quarter sleeve coat with a painted rose print that flowed down to her knees, and it turned every head in the area.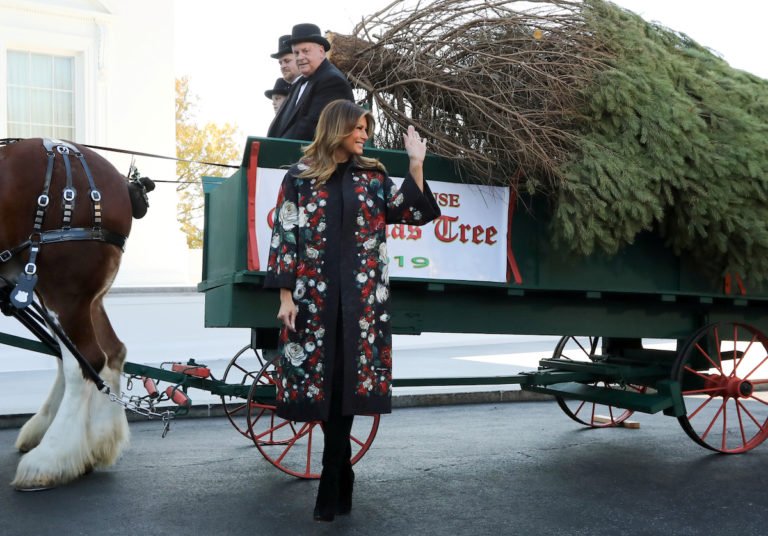 To add to the outfit, Melania selected a black top and black high-heeled boots, and the whole thing just WORKED.
It's really a gorgeous blend of casual and semi-formal, and it once again highlights Melania's uncanny style.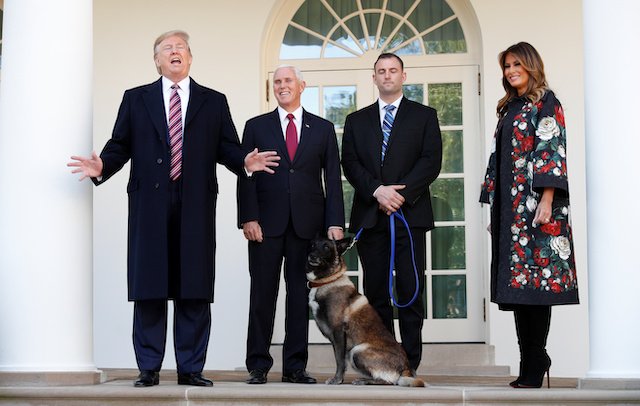 The White House Christmas Tree is beautiful, of course, but even that can't compete with the First Lady's charm!
I can't wait to see what other Christmas outfits she picks in the coming weeks!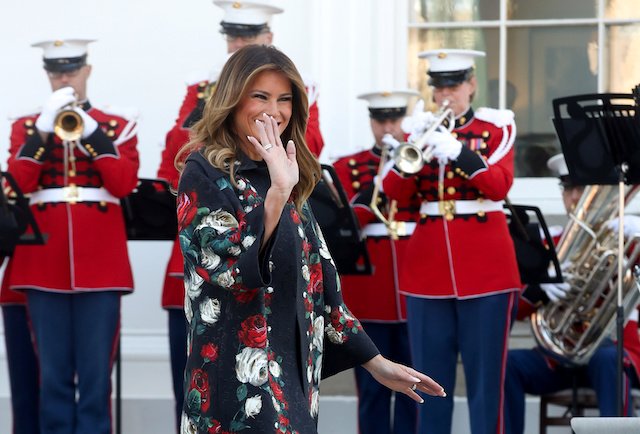 SHARE if you agree that Melania Trump is the most stylish First Lady in history!
Source: The Daily Caller