Melania Glows In Elegant London Outfit – And Honors Britain's Beloved Princess
If Melania was a Democrat, every fashion magazine in the world would showcase her new London outfit.
Americans should be proud that we have such a great First Lady.
Melania is caring, ambitious, and also incredibly stylish.
But the media ignores her – if she was a Democrat, she would be the second coming of Jackie Kennedy!
She always puts a lot of thought into her outfits, especially while traveling with her husband on their diplomatic trips.
And this week, she's making quite a mark in Merry Old England.
From Daily Wire:
The First Lady, 49, chose an ensemble in one of the late royal's favourite colour combinations – white and navy – for the engagement at Buckingham Palace.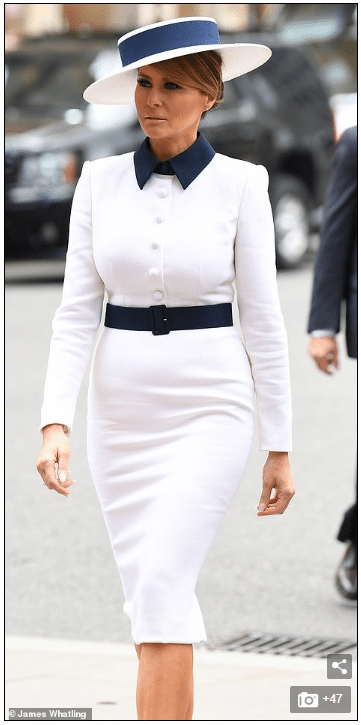 I. Love. It. Don't you? Most elegant First Lady – ever!
Melania has stunned Americans time and again with her impeccable style.
Now, England gets a chance to enjoy her brilliant fashion sense. And the thoughtful and intelligent Melania is doing it right:
By honoring Princess Diana, one of the most beloved figures in England's history.
Melania Trump appeared to be paying tribute to Princess Diana's timeless style as she joined the President at Buckingham Palace this afternoon.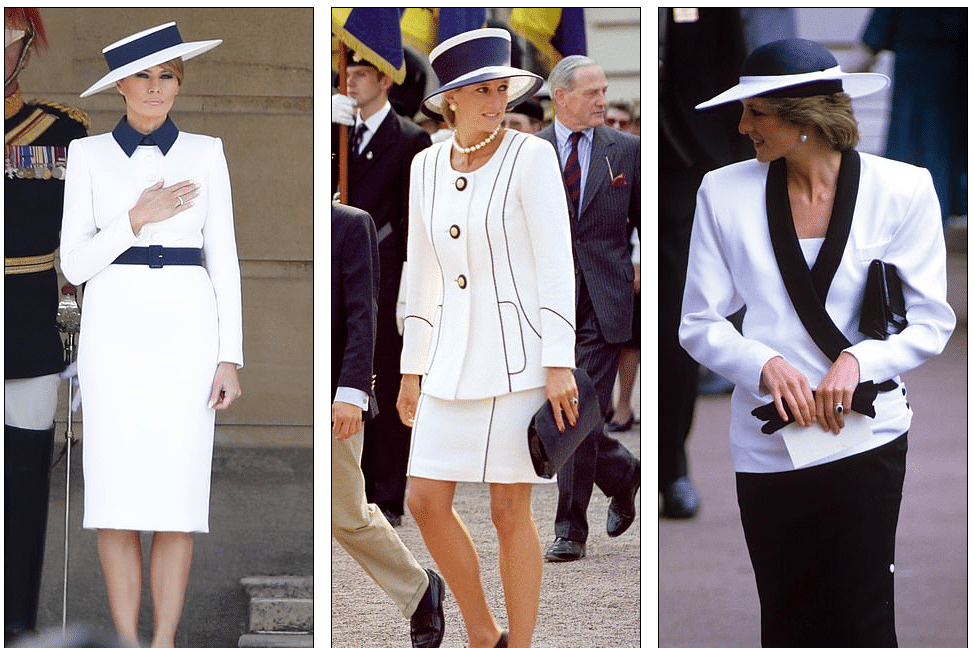 Princess Diana left us far too soon. But Brits still remember her grace, charm, and selflessness.
For Melania to wear an outfit to honor Diana and her signature style is a classic move.
She is remembering the princess as well as celebrating what everyone loved about her. Two classy, stylish, and graceful women. What's not to love?
And she must have impressed Queen Elizabeth and everyone in Britain, no matter what they thought about her before: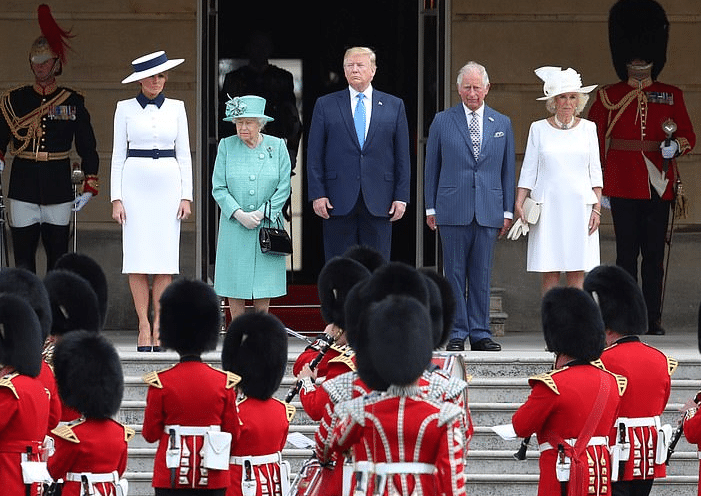 If I was a Brit, I wouldn't want her to leave!
But she is all-American – one of our most patriotic First Ladies ever. Just check out this beautiful, patriotic image: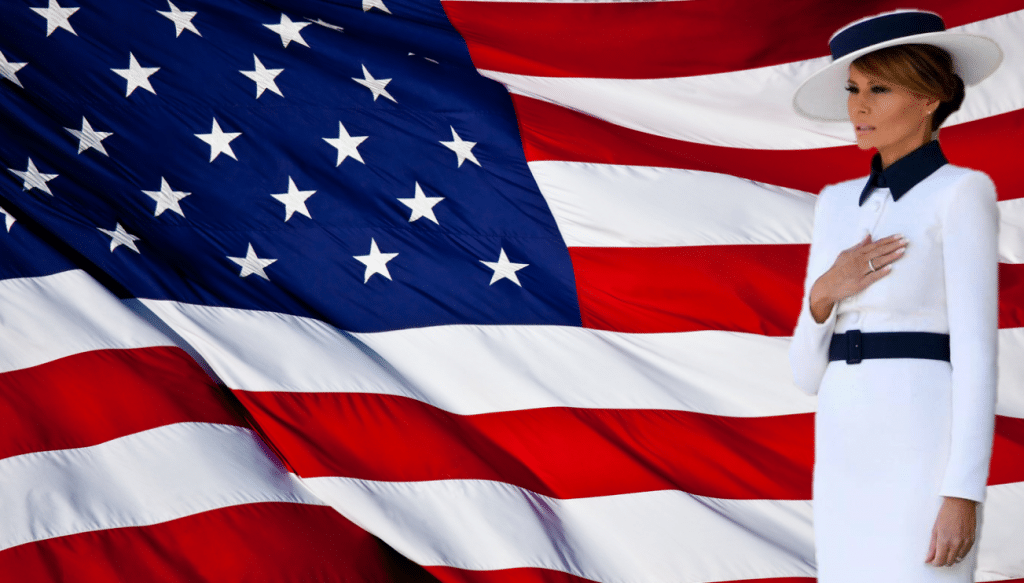 What do you think?
COMMENT to tell Melania what you think of her new London look!
Source: Daily Mail