Melania's Latest Outfit Makes Media Cameras Melt – She's A Gorgeous Blend Of Girly And Professional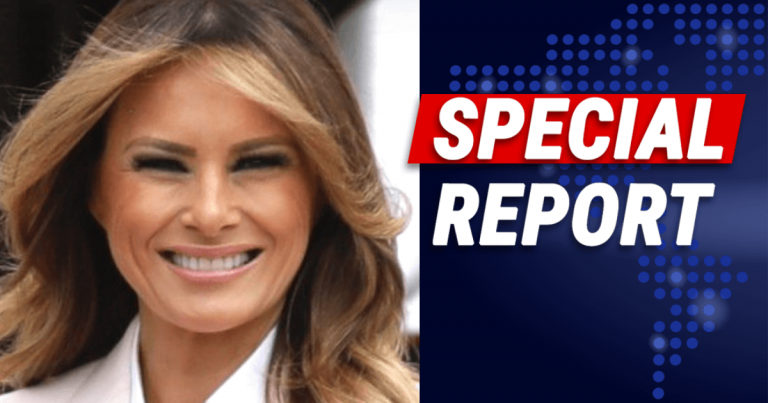 She welcomed two important guests to the White House wearing this… just WOW!
It doesn't seem to matter what Melania Trump wears—she can pull off just about anything.
From whimsical dresses to serious ensembles to casual outfits, FLOTUS looks great in everything.
But she really pulls out all the stops when welcoming visiting dignitaries.
So, when Polish President Andrezej and his wife, Agata Kornhauser-Duda, came to the White House this week, Melania knew it was another chance to shine.
And she didn't miss the opportunity.
Mrs. Trump donned a gorgeous pale pink Calvin Klein suit, the perfect combination of girlishness and professional pride.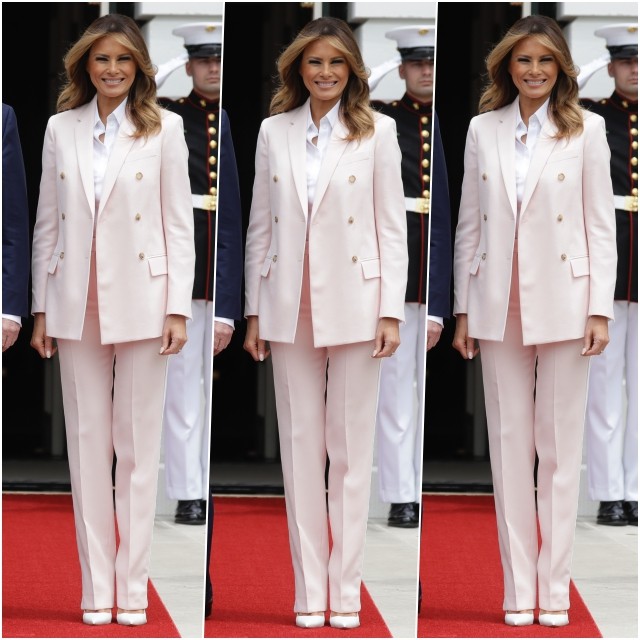 It's a virgin wool, double-breasted suit from one of Raf Simons' latest runway collections, and it looks fantastic on Melania.
She completed the outfit with white leather Manolo Blahnik stilettos, which was another fine selection.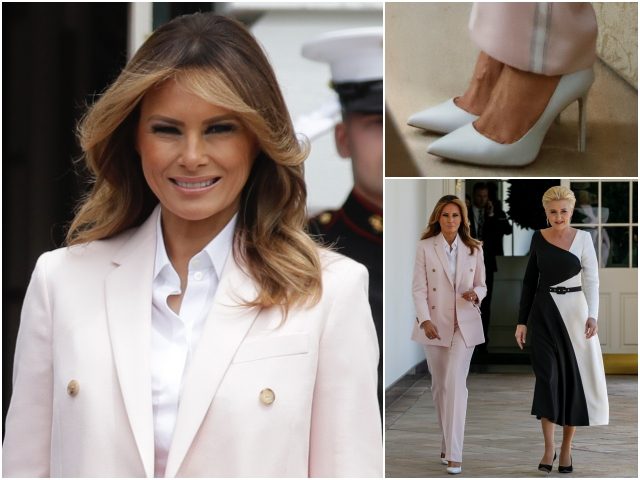 In fact, it's as if Melania knew what Mrs. Kornhauser-Duda would be wearing. Why?
Because the two contrasted beautifully!
The Polish First Lady wore a simple two-tone black-and-white dress and black suede pumps.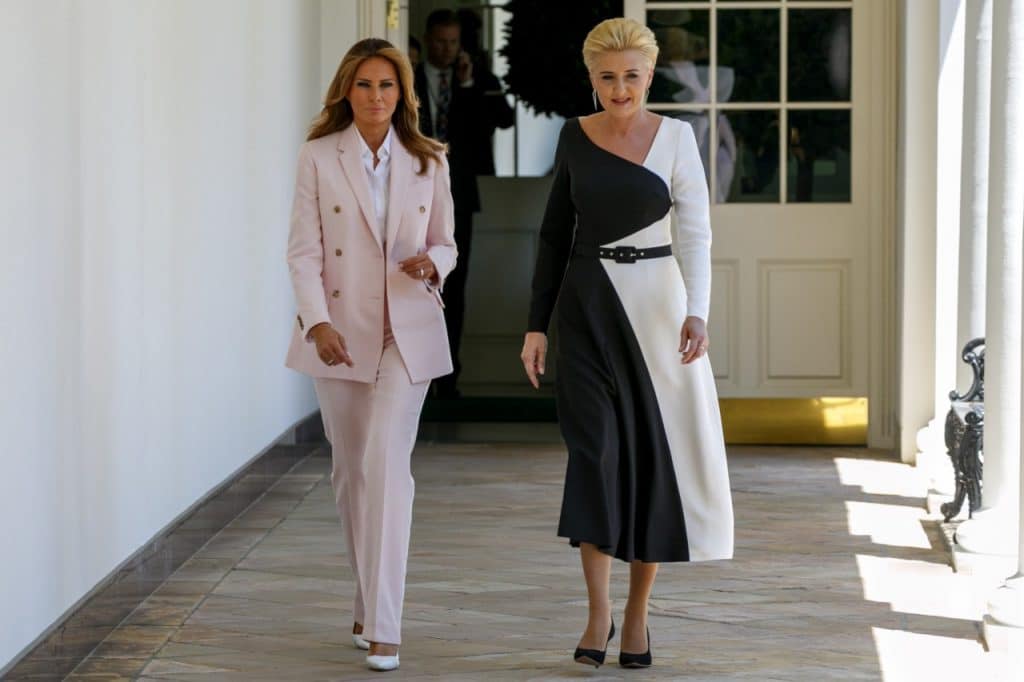 It was sort of the opposite of what Mrs. Trump selected, so each woman was able to shine in her own way.
Wow… maybe Melania has a special gift—not only a wonderful sense of style, but also knowing precisely what to wear to make others look good!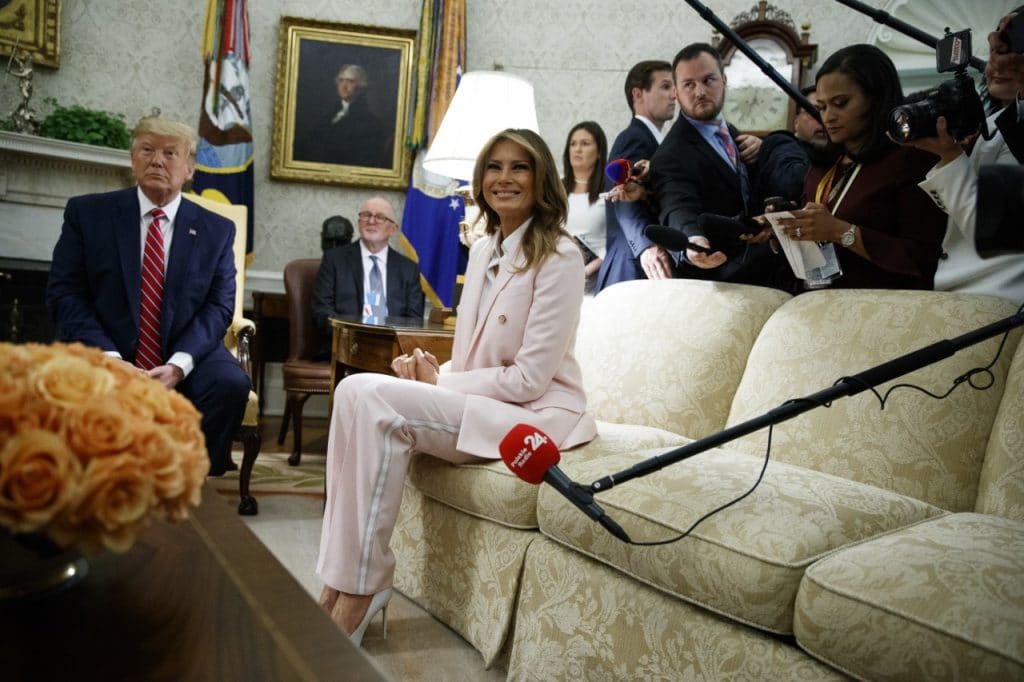 Of course, lots of women would look great in that $1,950 suit but FLOTUS has a distinct grace that makes every outfit her own.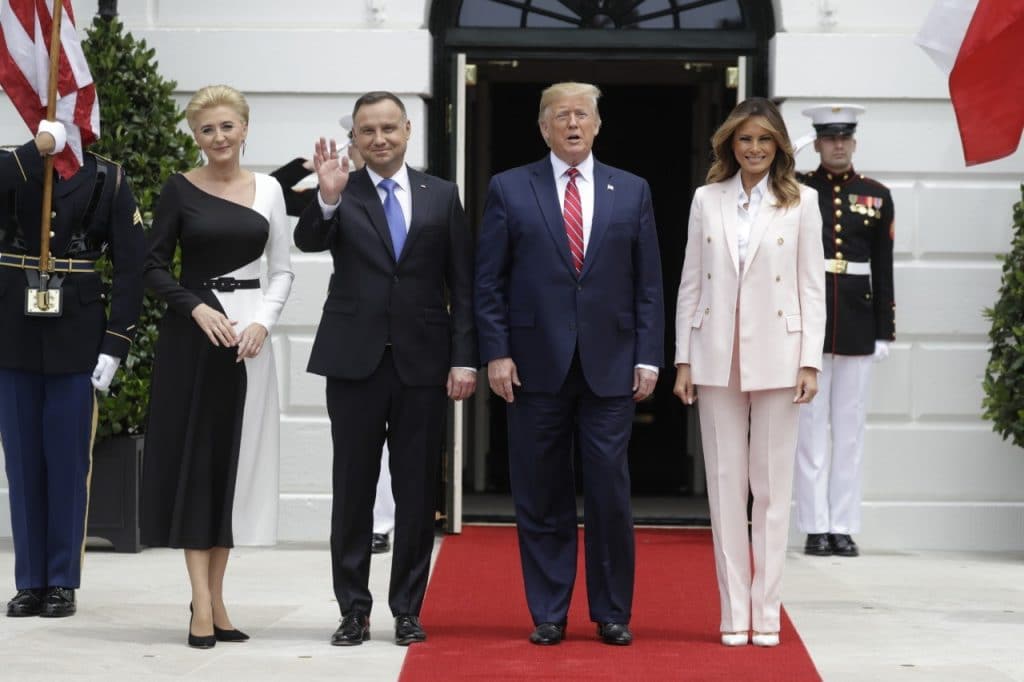 And here's an elegant video of her at the event:
Do you think Melania Trump is the most beautiful First Lady in American History? SHARE if you do!
Source: Breitbart