Melania Dons Three Of Her Classiest Outfits – She Left All Of France Begging For More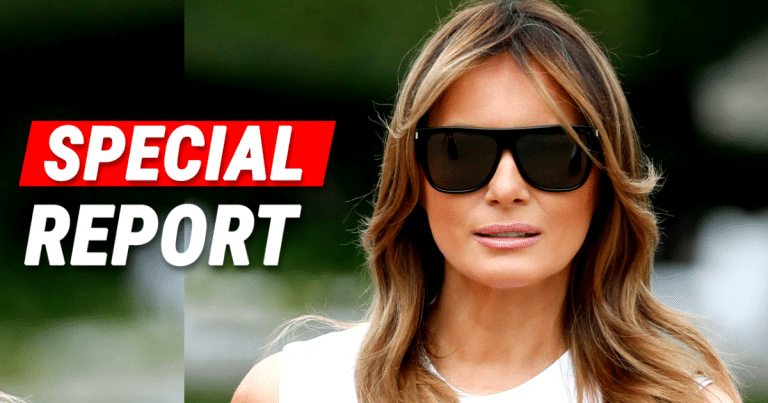 First Lady Melania Trump is the epitome of grace, elegance, and class.
Just about everything she wears looks fantastic on her, but there are a few outfits that really drop jaws…
And when she visited France, she donned multiple outfits that turned thousands of French heads!
When she first touched down in Biarritz, France, FLOTUS emerged in a bright summery Calvin Klein dress, which featured an eye-popping orange tie-die print.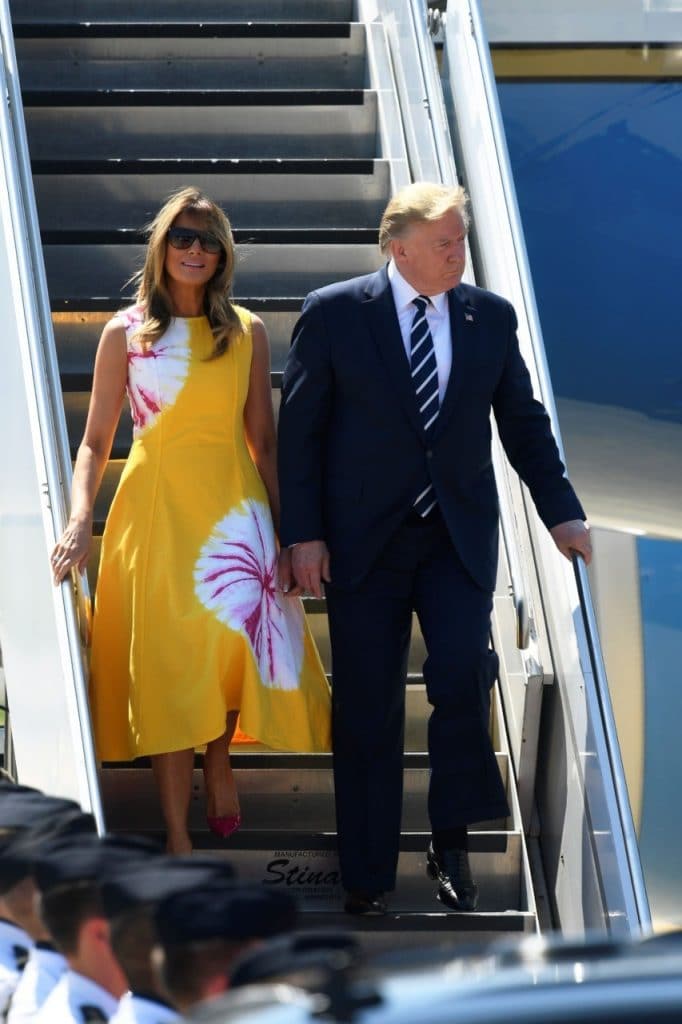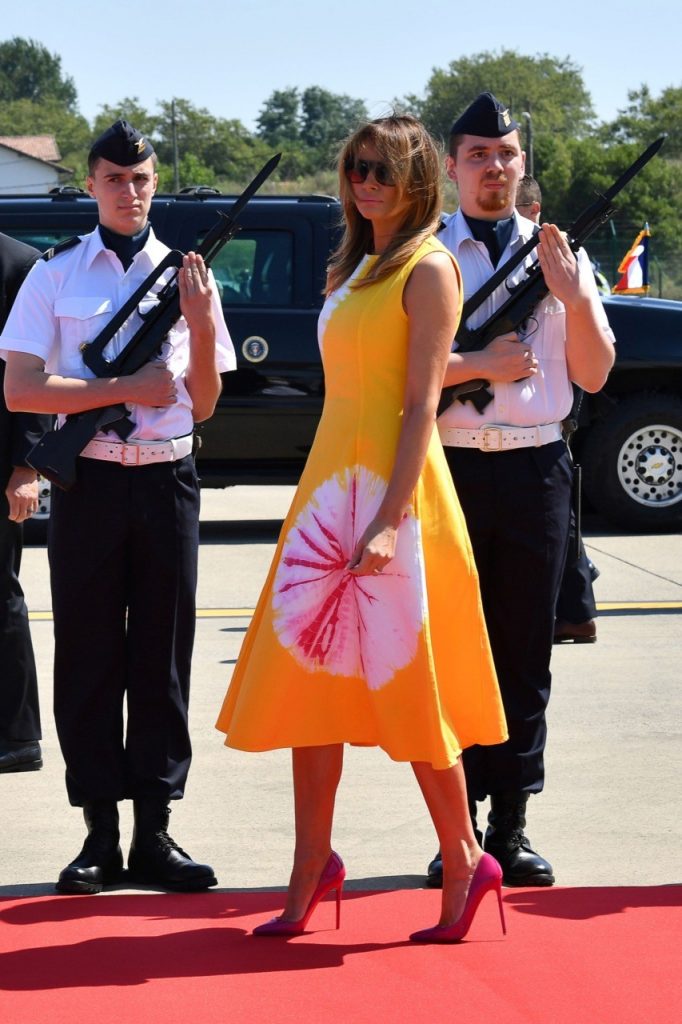 Mrs. Trump completed the riveting ensemble with a pair of pink pumps that really completed the look.
And if there's one woman who knows how to complete an outfit, it's Melania!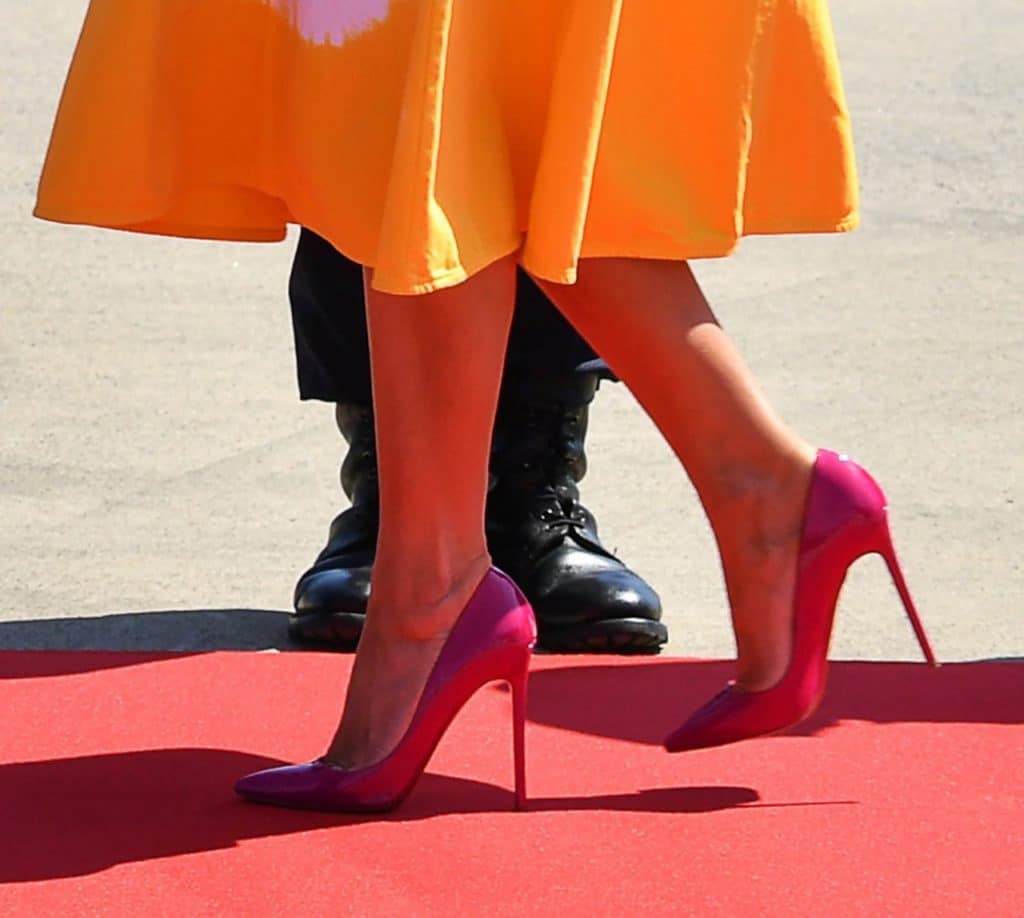 But it didn't end there.
After all, Melania and Donald Trump were in France for the important G7 Summit, so the First Lady had to look her best for the meeting of leaders.
And boy, did she deliver!
She switched to a clean white Calvin Klein dress and a pair of white Christian Louboutin ballet flats, perfect for strolling with France's Brigitte Macron: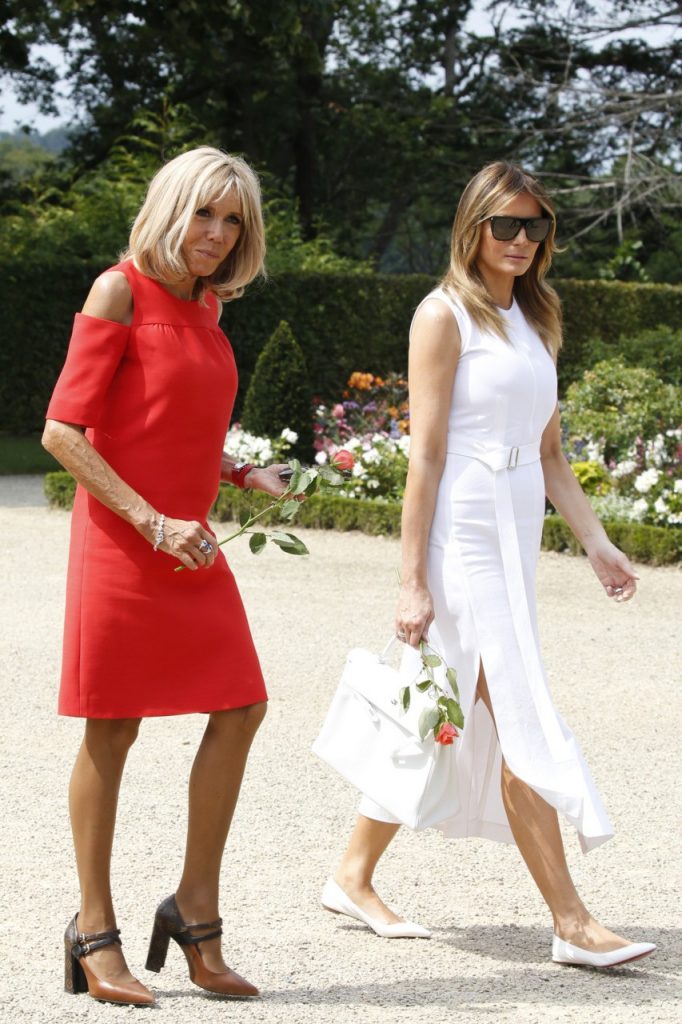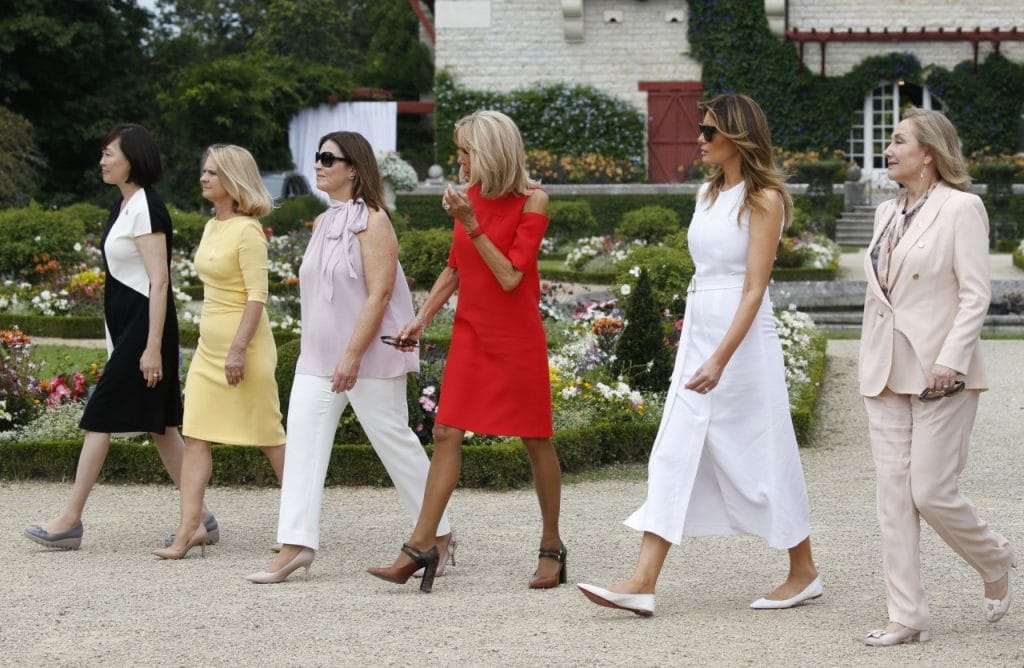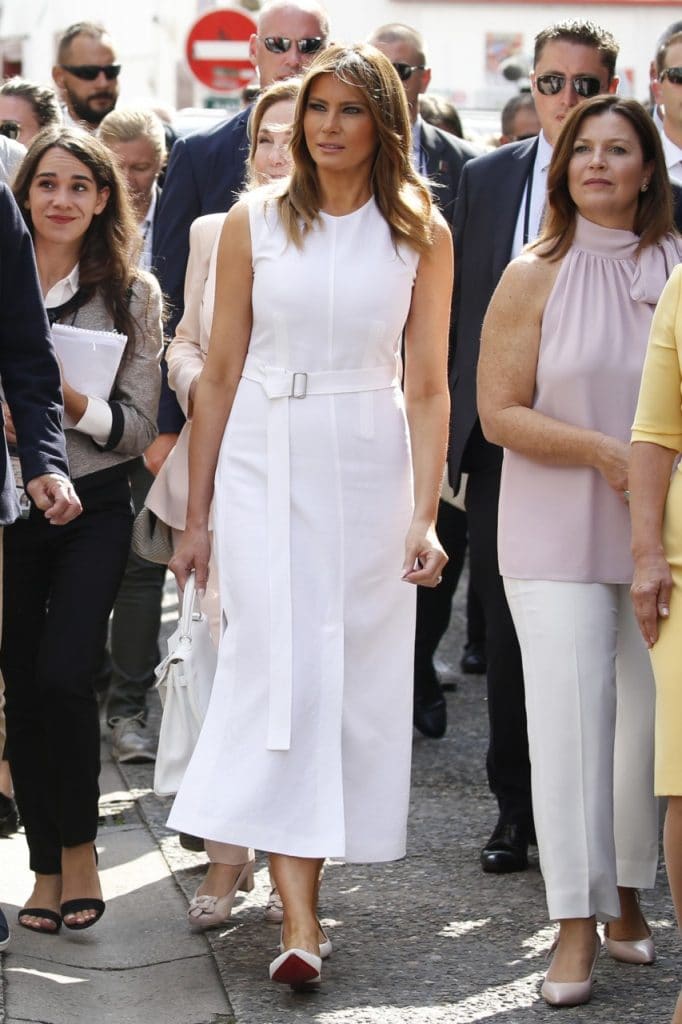 This time, Melania carried a white leather Hermès "Birkin" bag … but don't bother trying to find it, because unlike much of what she wears, this rare bag can't be found online or in stores.
And last but not least, the First Lady chose a pair of stylish black Saint Laurent acetate sunglasses.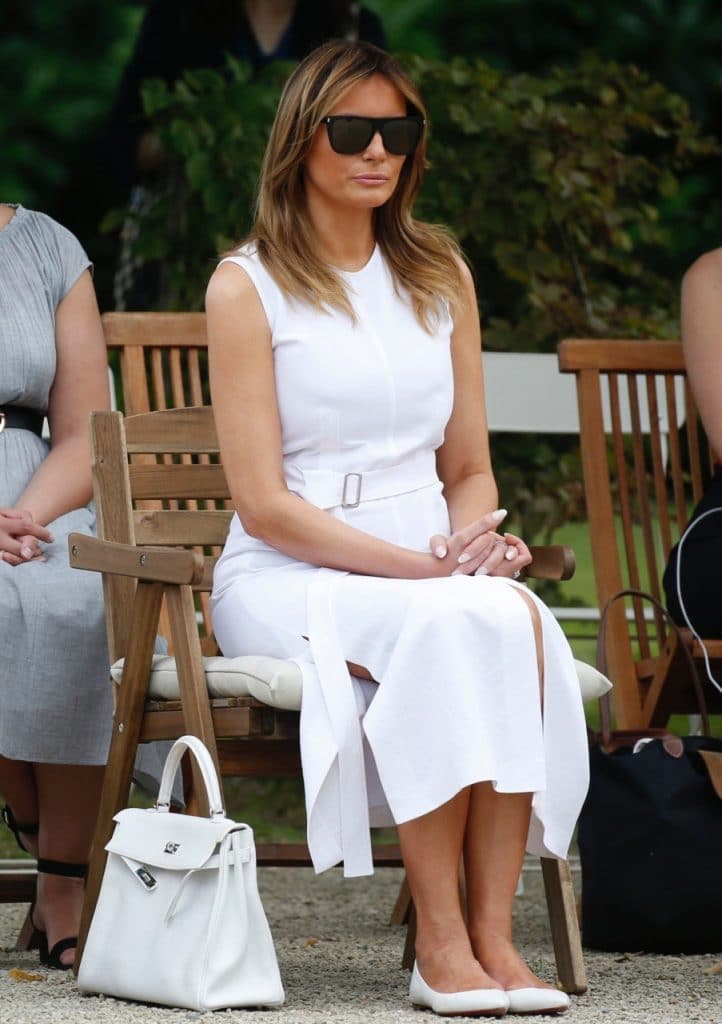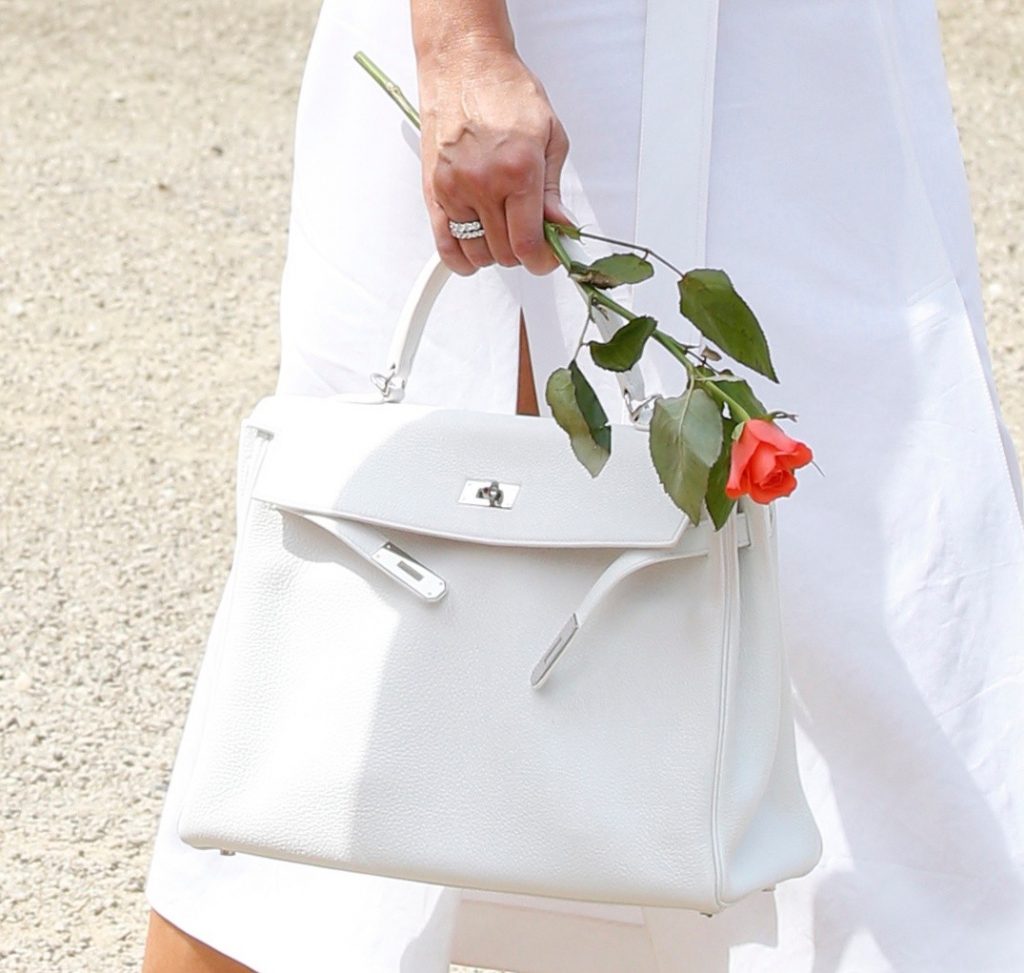 And for the big night, FLOTUS put on a drop-dead gorgeous red crepe cocktail dress from Alexander McQueen.
This one also brought the house down, and for good reason!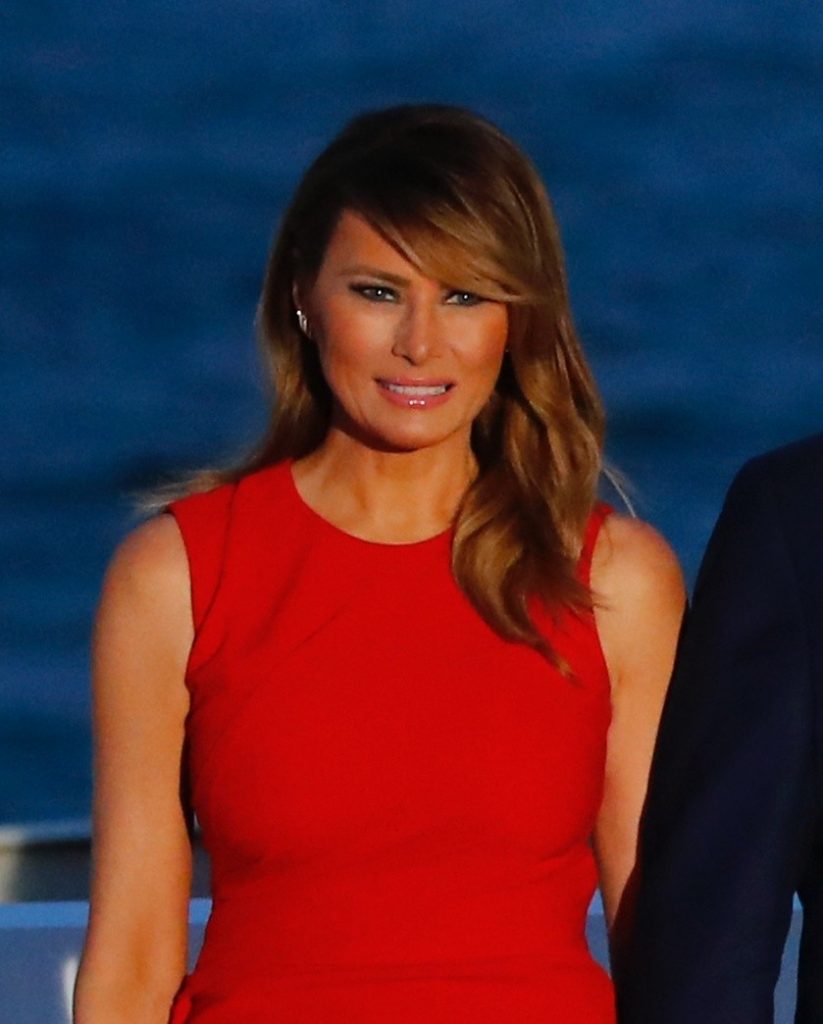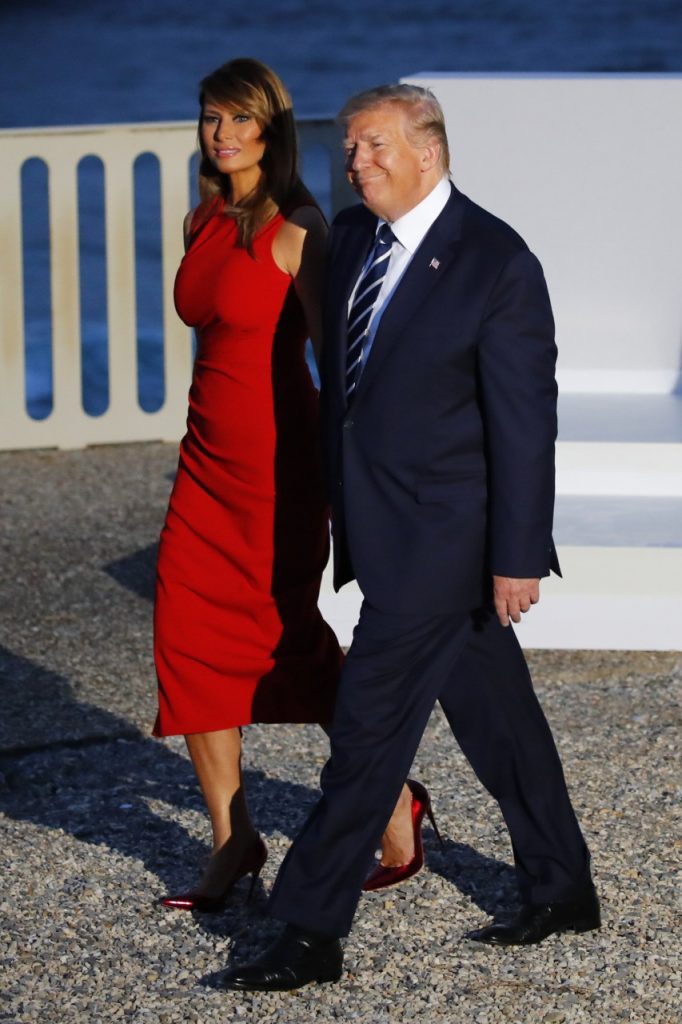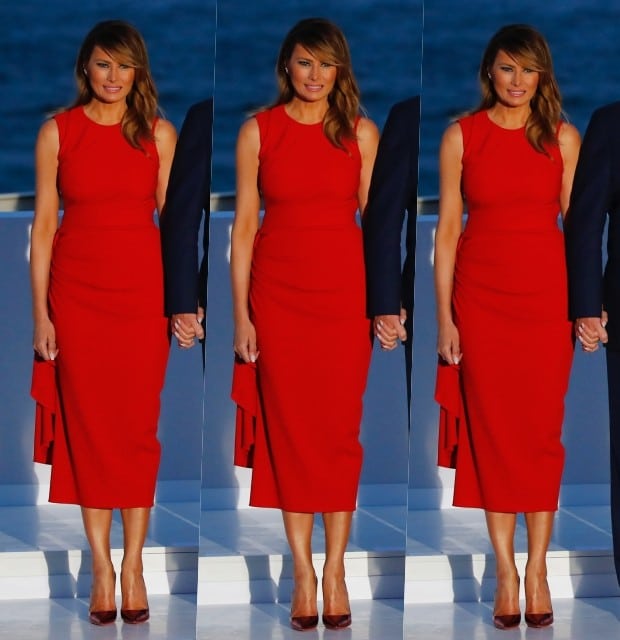 Have we EVER had a classier First Lady? I don't think so!
This is definitely a good way to start the week; a bit of true American beauty that nobody can deny.
If you know someone who needs a Monday pick-me-up, SHARE these amazing photos!
Source: Breitbart