Melania Trump's Transcripts Just Came Out – She Admits "Distrusted" Donald's Closest Advisers Before January 6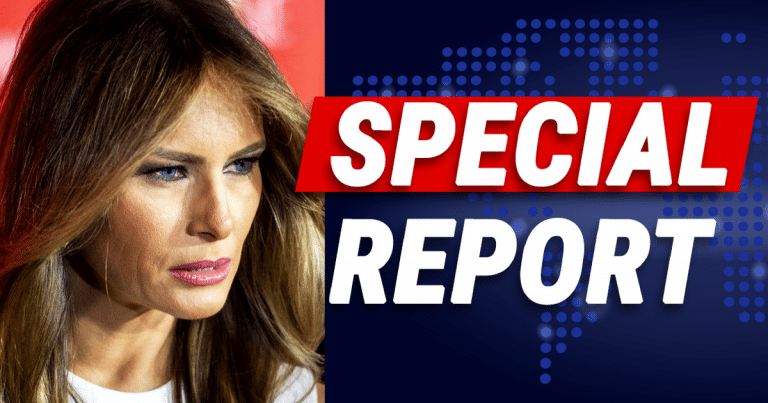 The January 6 special committee is winding up their investigation, and that issue continues to dominate national headlines. Throughout, former President Donald Trump has maintained his innocence.
However, former First Lady Melania Trump has remained mostly silent on the matter. And many people wonder: what were her thoughts about the incident on Jan. 6?
As it turns out, she had a strong reaction before the January 6 riots.
According to an inside report from ex-White House press secretary Stephanie Grisham, Mrs. Trump "distrusted" much of her husband's inner circle in the days before Jan. 6.
Apparently, Melania was "wary" of the President's top advisers, including Rudy Giuliani, Sidney Powell and Jenna Ellis. These were the people leading the charge in challenging the 2020 election.
It seems the First Lady thought Donald's advisers were leading him in the wrong direction, and only telling him what he wanted to hear.
Specifically, she called out Trump chief of staff Mark Meadows (via the Hill):
But the first lady was 'very angry' at Meadows, both for his treatment of Grisham and for giving access to 'people who were maybe harmful to the president, giving him bad advice,' according to Grisham.

And Mrs. Trump never liked it when people would tell Trump what he wanted to hear rather than the truth or the reality of the situation, and she felt that Meadows was always just playing into his hand.
This all comes courtesy of newly released transcripts of Grisham's May depositions, and they may come as a surprise to Trump's supporters.
On top of that, Mrs. Trump wasn't sure about Donald Jr.'s wife, Kimberly Guilfoyle, who was also an adviser. Melania apparently "never trusted that they were doing things in the best interest of their – Don Jr.'s father."
In other parts of Grisham's testimony, she said she was disappointed in the First Lady for not reacting to the riots on January 6.
But the most intriguing part about this is that the First Lady didn't trust Donald's inner circle — and she didn't trust that they were leading him in the right direction in regards to the 2020 election.
This week, the J6 committee withdrew their subpoena for Trump, saying they no longer needed his testimony.
Melania Trump was never asked to testify, so this is the first we're hearing of her pre-J6 feelings toward her husband and his advisers. And it casts the whole situation in a slightly different light.
Key Takeaways:
J6 transcripts from former White House press secretary Stephanie Grisham have come out.
They detail former First Lady Melania Trump's feelings about her husband's advisers.
She reportedly didn't trust many of them, and believed they gave Trump bad advice.
Source: The Hill