After Mexico Protest Gets Out Of Hand – Trump's Border Patrol Drops Hammer Of Justice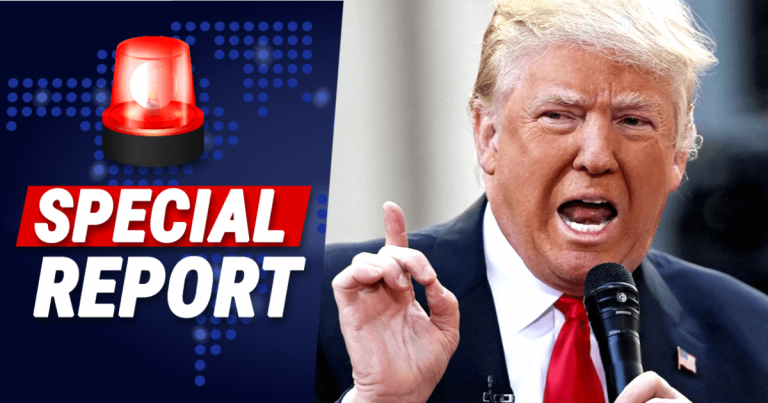 They never saw our Border Patrol coming!
The fight to secure the border isn't over. Trump has made progress, but there's still work to do, and it's heating up again.
According to Border Patrol, a large unruly crowd was protesting on the Mexican side of El Paso's port.
The problem was growing. Clearly, the group was getting out of hand.
But our brave Border Patrol wasn't going to let this chaos spill over to our side.
From The Hill:
U.S. authorities closed an international border bridge in El Paso, Texas, early Monday in response to Central American and Cuban migrants protesting on the Mexican side of the border…

The decision to close the bridge came as "a large and unruly group formed on the Mexican side," according to CBP spokesman Roger Maier.
They got shut DOWN! Thank you, Border Patrol.
Dealers exploit our weak border all the time. You can imagine how easily they could have started real problems during this "protest."
Border Patrol, sensing that reality, did the most logical thing to do: close the border.
I can easily see thugs using the confusion to stage an attack. Or at least smuggle people over as police tried to regain control.
And since when do Mexicans have the right to protest to us about entering this country?
Our border is not a revolving door. We have the right to set the rules in order to protect Americans.
The problem at the border is too big to ignore. Every day, our Border agents face serious challenges.
We can't just ignore this problem like the Democrats seem to be.
Our Border Patrol deserves big thanks for such a thankless, dangerous job, don't you think?
SHARE to thank our Border Patrol agents for protecting America's borders!
Source: The Hill