Michelle Obama Claims She Doesn't Want To Be VP – But Someone Just Started A Committee To Draft Her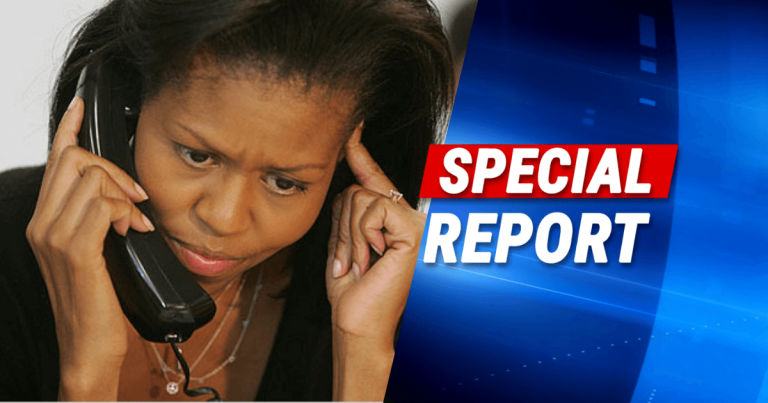 Michelle Obama might be a force to be reckoned with if she was Biden's running mate. But she has frequently denied interest in entering the race.
Would Obama change the race in Joe Biden's favor? I guess there would only be one way to find out.
And a group of Democrats has formed a plan to pressure the former first lady to get on board.
From Washington Examiner:
A committee to draft Michelle Obama as Joe Biden's running mate has formed and is already pushing attention to the former first lady in hopes she gets the spot…

A memo to the media today said that the goal of the group is to encourage Biden, the presumptive Democratic presidential nominee, to pick Obama.
Now, this is something, isn't it? A committee was formed with the goal of "drafting" Michelle Obama as Joe's running mate, and it has been officially filed with the FEC.
The group's goal is to encourage Joe to pick Michelle.
Biden himself said he would pick Michelle "in a heartbeat." And he frequently talks about selecting a woman to be his VP.
But there are more than a few barriers in the way of Michelle joining the Biden ticket.
For one thing, we can't say for certainty that Michelle wants to enter that side of politics. She was a strong supporter of her husband's presidency. But does she want to take the plunge and enter the race herself?
(Especially as the Obamas are enjoying that sweet Netflix money?)
We know that Barack Obama was reluctant to even endorse Joe. He only did so after Sanders was effectively out of the race.
Many think Obama isn't even enthused about Biden's campaign. Would he or his wife get so involved?
It's no secret this group is gunning for Michelle because the hope she would help Biden beat Trump.
Getting one of the Obamas back into the White House would be a dream come true for Democrats, wouldn't it?
Maybe, just maybe, Biden would have to step down soon and make Michelle the president!
But they aren't considering what Americans would think about it. Would most Americans elect Biden, just because Michelle is on board?
Do Democrats think the Obamas still possess that magic that made millions love them? Would it still work?
Or has the country moved on?
SHARE if you think a Vice President Michelle Obama is a bad idea for America!
Source: Washington Examiner