Michigan City Council Leader Flips On Biden – After Voting For Hillary In 2016, Says Now He's Voting For Trump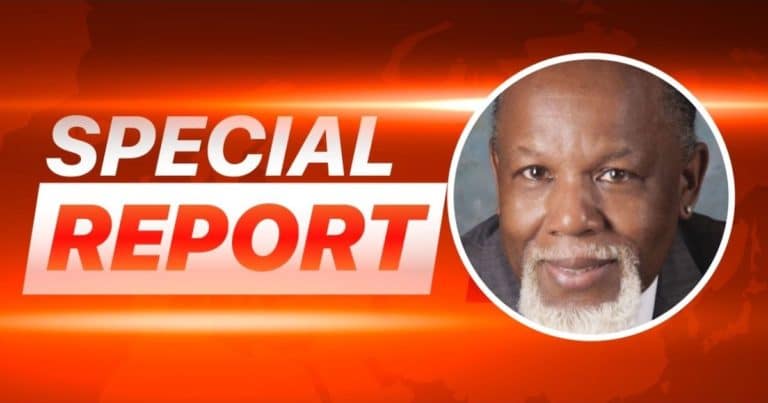 With the election just days away, political leaders around the country are standing up for their choice. Typically, these leaders plan to vote along party lines — Democrats for Biden, Republicans for Trump.
But that isn't always the case. There are some instances where members of a certain party decide to go against the grain, and make a surprising decision.
For example, take lifelong Democrat Maurice Davis.
He's the Vice President of the city council in Flint, Michigan, and by his own admission, he's been a Democrat his entire life: 64 years.
Therefore, one would assume he plans to cast a vote for Democratic presidential nominee Joe Biden on November 3. Again, voting along party lines is certainly the norm in 2020.
But Davis just flipped the script: he announced this week that in fact, he's backing President Donald Trump for re-election.
As he said just before a speech delivered by VP Mike Pence on Wednesday:
President Trump is full of hate? Let me tell you something, the Democrats is full of hate.

I'm tired — I've been a Democrat, I've am a Democrat all my life, 64 years. Last four years, I voted for Hillary Clinton. This year, I decided to go with President Trump.
Davis added that he's "not a bootlicker" and he's "not an Uncle Tom." Based on what he's seeing in his poor community, and how citizens are reacting, he's come to a fresh conclusion.
Prior to this decision, he spoke out against the leftist-oriented protests and riots:
Riots, they ain't no damn protest, they're riots … tearing up your own neighborhoods … 'We hate Donald Trump' … but yet, we didn't hate the $1,200 he sent us.
Davis ended by saying that he's tired of all the suffering, and about "nobody giving a damn about poor folks."
He said that Trump reached out, "with nothing but love for y'all, all over this nation." But he also said that instead of identifying as a Trump supporter, he's an American first and foremost:
Instead of being the divided state of American, it's time to be the United States of America.

This nation is one nation under God. One nation under God.
The President didn't miss Davis' strong words, either.
Trump quickly posted a big THANK YOU on his Twitter page, along with Davis' speech.
THANK YOU! #MAGA https://t.co/24HVNRnBSX

— Donald J. Trump (@realDonaldTrump) October 29, 2020
Will we see more Democrats flipping as we get closer to election day? And if so, will they have a significant impact on the outcome?
Well, we won't have much longer to wait to find out, that's for sure.
Key Takeaways:
Lifelong Democrat and Flint, Michigan city council VP Maurice Davis officially endorses President Donald Trump.
He believes Trump cares more about the poor, and said that in fact, it's the Democrats who are "full of hate."
Davis identified as an American and that this country is "one nation under God."
Source: Breitbart