After Governor Extends Michigan Lockdown, Her Own Husband Might Not Be Obeying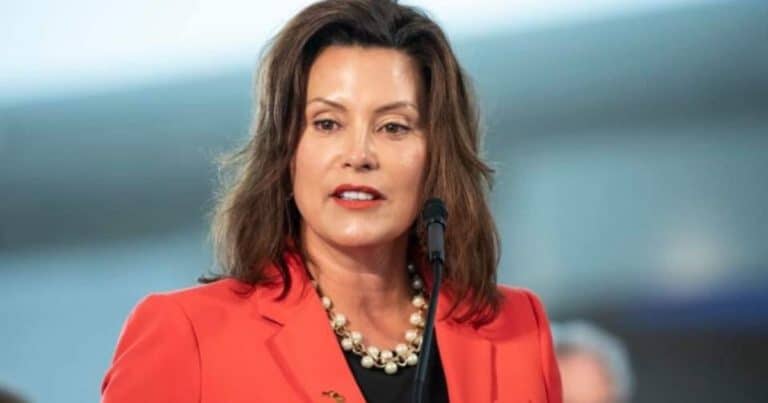 Much of the United States is gradually reopening after the virus panic. But liberal states, like Michigan, have been the slowest to do so.
Gov. Gretchen Whitmer infamously set some strict lockdown measures (including banning the sale of garden seeds). She even prevented people from taking to Lake Michigan—and extending her order past Memorial Day.
But it looks like she might be in a bit of hot water… after what her husband appeared to do.
From Fox News:
Michigan Gov. Gretchen Whitmer faced backlash from Republican lawmakers after a reported request from her husband to get the family's boat out on the water before Memorial Day weekend — far from their home in Lansing…

[Whitmer] told people not living in Northern Michigan to stay away from vacation spots there during the holiday weekend.
Hmm… how interesting. Despite Gov. Whitmer's ongoing lockdown restrictions, lawmakers are saying her husband tried to get permission to use his boat.
Whitmer has repeatedly extended her lockdown order. She has frequently refused to let residents use their boats on the water.
Yet it appears her husband tried to get an exemption for the holiday.
Our Take:
First off, why on earth were residents denied access to the lake? Surely, they are practicing social distancing while on a boat… otherwise, they'd crash!
But what's really outrageous is how Whitmer's husband apparently thought the rules didn't apply to himself.
Thousands of Michigan residents are denied basic access to their lake. Why would this dude be special?
Oh, I know why… he's the governor's husband! I guess Democrats think they are above the limitations of us unwashed masses, huh?
This isn't the first time we've seen Democrats pass heavy rules on us, only to ignore them themselves.
Do these rich, ruling elitists think one set of laws apply to them and another for the rest of us?
Or did Whitmer's husband know that her lockdown rules were totally bogus from the get-go?
Regardless of the fact, I think one thing is clear: it's time to end these lockdowns for good.
SHARE if you think Michigan's lockdowns should end, NOW.
Source: Fox News