After 'Impeachment Mitt' Votes Against Trump – Romney Gets Uninvited From Conservative CPAC Convention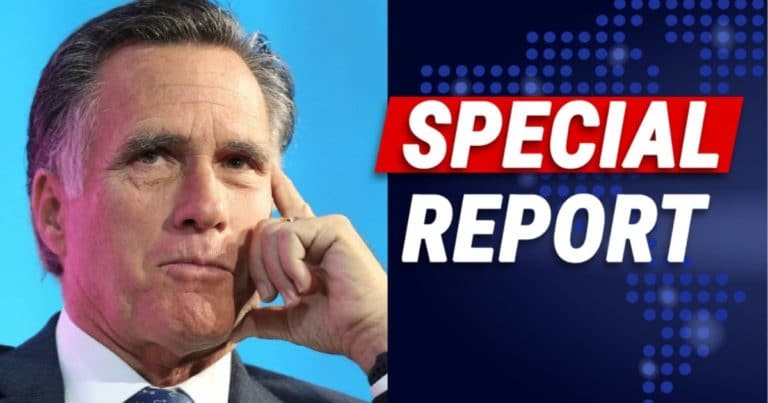 The impeachment of Donald Trump was a concerted effort by House Democrats to undo the 2016 Election. But there's a silver lining.
America got to see the Republican Party stand united to defend the president, and it will probably have a big impact on the 2020 election.
It was truly a historic moment, one every conservative can be proud of.
Except for two Republicans who decided to stand with the Democrats: Senators Mitt Romney and Susan Collins.
Romney defied party leaders to vote in favor of dragging out the Senate trial for more witnesses.
The measure failed, but the senator is already feeling the heat.
From Twitter: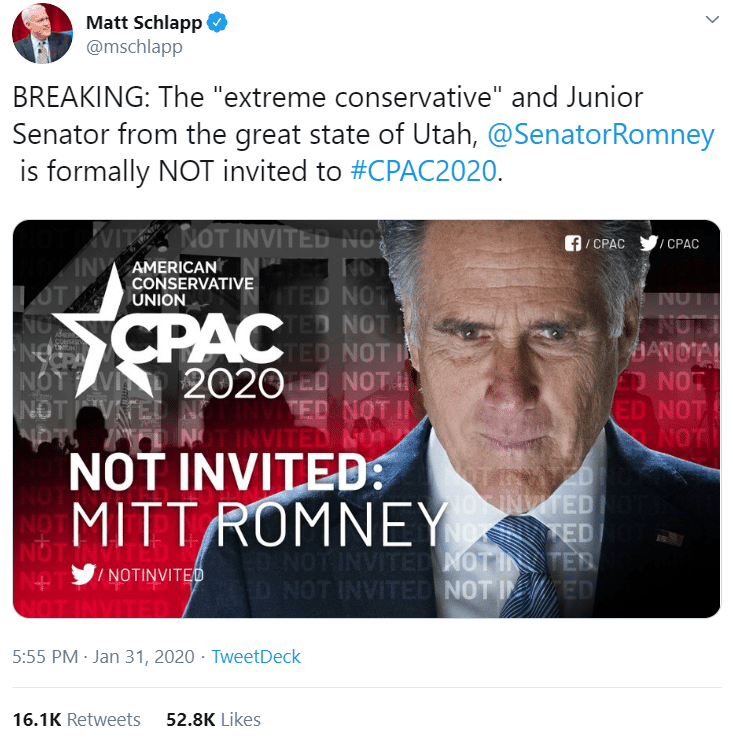 BREAKING: The "extreme conservative" and Junior Senator from the great state of Utah, @SenatorRomney is formally NOT invited to #CPAC2020.
Well, look at that? After Romney votes with Democrats to bring more witnesses to the impeachment trial, he gets called out by leaders of CPAC—a huge national conservative convention.
Donald Trump is a longtime friend of the event—and has spoken at it frequently. We shouldn't be surprised that they do not want Mitt appearing this year—after he turned on the party.
Collins you might forgive (might). She may have feared backlash from her state—which has plenty of left-leaning voters.
But Romney? He comes from one of the most conservative states in the country. He didn't vote in favor of witnesses to appeal to his voter base.
It looks like he did it despite what the people of Utah wanted.
How do we know this? Because as Romney openly supported witnesses, his state suggested to pass a bill to recall senators.
Looks like Utah residents are ready to get rid of Romney, once and for all.
SHARE if you think Utah should replace Mitt Romney!
Source: Twitter