Mainstream Media Election Report Shakes the Nation – Republican Candidates Get Negative Coverage 87% of the Time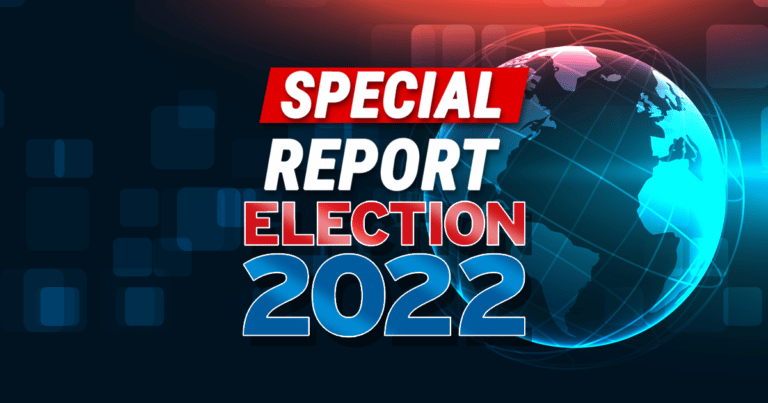 What's Happening:
Over the last few months, we've seen the left try almost anything to salvage their midterm chances. Democrats have accused Republicans of being "threats to democracy." They have ignored critical issues like inflation and gas prices.
But a new report is shedding light on what the mainstream media has been doing to help their Democrat allies in D.C. The media still pretends it is "neutral" in how it covers the news. They are going to have a harder to convincing Americans of this, after this bombshell.
From the New York Post:
Republican candidates are facing substantially more scrutiny in the mainstream media than Democrats leading up to the midterm elections, with news outlets airing negative coverage of the GOPers 87% of the time, a new study found…

The study of ABC, CBS and NBC's nightly newscasts also found that President Biden is drawing far less criticism in 2022 than former President Donald Trump did during the 2018 midterm elections.
Here is something that won't surprise anyone paying attention. A new study from the Media Research Center has found that 87% of the media's coverage of Republicans has been negative. Only 67% of the MSM's coverage of Democrats was considered negative.
The report also found that–during the 2018 midterms–48% of all reports were about Trump. Negative, of course. How about the media's coverage of Biden this year? A pathetic 16% of the MSM's coverage address Biden and his administration.
No kidding. Biden's suffering from terrible approval ratings. So the less the media talks about him, the better it will be for liberal candidates.
It's hard not to think the media is deliberately trying to manipulate the elections with this kind of report. The media's claims of being neutral are totally shattered. The largest news outlets in America seem to go out of their way to slander conservatives.
This is why trust in the media is at an all-time low. Reporters have the duty to report "just the facts." Instead, they've abused their position of power to sway elections and give liberals a boost. This year, it seems to be worse than ever before–as the media refuses to hold Democrats accountable.
Don't be surprised to see it backfire, big time.
Key Takeaways:
A new report reveals the MSM's coverage of conservatives is 87% negative.
Only 67% of the coverage of Democrats can be considered negative.
The media has only covered Biden during this cycle 16% of the time.
Source: The New York Post