Robert Mueller Sideswipes Democrats, Leaves Their "Hunt" In A Pile Of Dust In The First 30 Minutes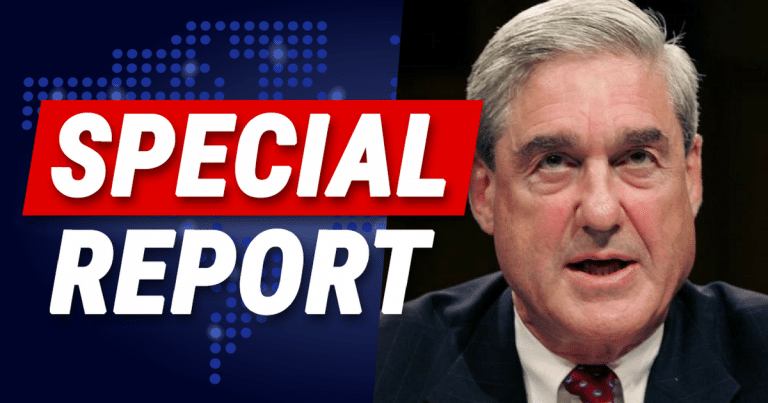 The Democrat house of cards just got knocked down by Bobby-boy.
Democrats didn't get what they wanted with the Mueller Report, so subpoenaed him before Congress.
Apparently, they hoped Mueller would condemn Trump by claiming he "obstructed" justice by interfering with Mueller's probe.
They even subpoenaed him to testify before Congress, hoping he'd say that.
But within just the first 30-minutes of this widely-reported hearing, Mueller crushed the Left's dreams.
From Washington Examiner:
Georgia Republican Rep. Doug Collins at the top of the hearing, which is expected to last for several more hours, asked Mueller at the very top if his exhaustive, invasive probe was in any way "curtailed or stopped or hindered" by the president or the White House.

Mueller, fulfilling Democrats' great hope that he would bring his 400-page report "to life," said simply, "no."
In a word: CRASH. There went all the Democrats' dreams.
Mueller clearly stated that Trump did not interfere with his investigation.
It destroyed the Left's chances of proving—or even suggesting—that the president tried to "obstruct" justice in any way.
The Mueller Report stated it did not that Trump—or any American—worked with Russia to steal the 2016 Election.
That was the big lie Democrats pushed as an excuse to impeach him. But when that scheme went belly-up, they pushed the obstruction angle.
And that all ended when Mueller said "no."
But they still had over 4 hours of grilling to do, and nothing left to dig up. Good thing Republicans also got a shot at him to get to the bottom of why this hunt went on as long as it did.
SHARE if you believe President Trump did nothing wrong!
Source: Washington Examiner