After Mueller Agrees To Testify Before Congress, Trump Hammers Him With New Evidence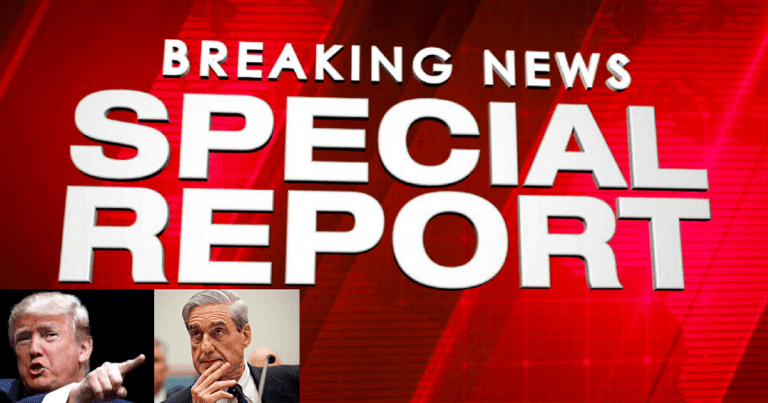 Mueller went behind his back, but Donald just used his Trump card.
After a wasted two years, Mueller's hunt was finally over. Right?
Guess again. Democrats, unsatisfied with the results are trying to drag it out forever.
After subpoenaing everyone under the sun, House Democrats are now getting Mueller to testify.
Didn't he fill out a report and even given a press conference? I guess that's not good enough for Democrats who want to impeach the president.
But Trump just gave Mueller something very big to worry about.
From Western Journal:
President Donald Trump on Wednesday accused special counsel Robert Mueller of deleting communications, calling the alleged actions "illegal" and "a crime."

"Mueller terminated them illegally. He terminated the emails. He terminated all of the stuff between Strzok and Page. You know, they sung like you've never seen," he added.
We know that Peter Strzok, who worked on Clinton's case, was texting his lover about the infamous "insurance" plan.
And Trump just announced that it was Mueller who tried to delete all the messages between Strzok and Page.
Long before we found out about it, Obama's FBI was trying to stop Trump from winning.
They swept Clintons' email investigation under the rug and sought to derail Trump.
Plenty of what went on between Strzok and Page is lost because, according to Trump, Mueller got rid of the evidence.
That's a pretty serious accusation. It seems like Mueller was trying to cover the Left's back while digging for dirt on the president.
But perhaps Mueller won't get away with it. Maybe he will rethink testifying before Congress—it could go a lot worse that he thought.
SHARE to thank President Trump for playing hardball with Mueller!
Source: Western Journal