Nadler's Days In Congress Could Be Numbered – He Just Got A New 2020 Challenger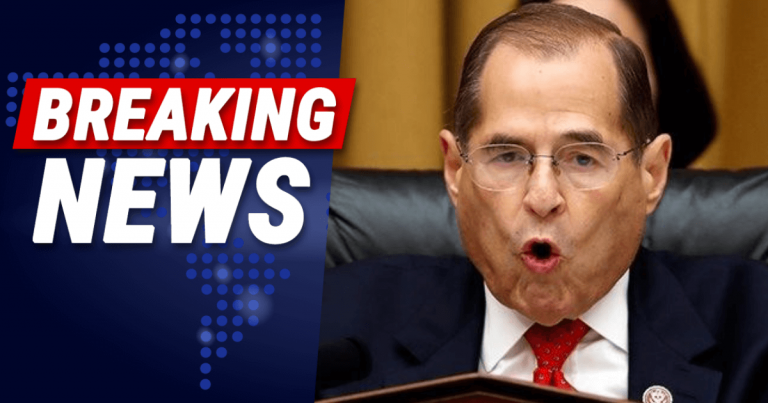 He's been leading the Impeachment charge – now he's in deep, deep trouble!
The Democratic Party as we know it is dead. Vultures are circling, seeking to pick at the corpse.
One of the old guard Democrats is facing some big troubles. Rep. Jerry Nadler has been in the House since 1992.
He is one of the top Democrats seeking to impeach President Trump. Even though past attempts to impeach him have failed, Nadler is ignoring all common sense and is pushing to do it.
But even his own party is getting sick of Nadler's antics. In fact, he's doing such a poor job that he's just got a 2020 contender.
And this new upstart just might take Jerry's seat.
From Daily Wire:
A former top staffer on Democratic presidential candidate Andrew Yang's campaign formally announced that he is officially launching a bid to unseat House Judiciary Committee Chairman Rep. Jerry Nadler (D-NY) …

Herzog will be challenging Nadler for the Manhattan-based congressional seat that he has held since he was first elected in 1992.
Woah. Jonathan Herzog, one of Andrew Yang's allies, is challenging Nadler for his New York seat.
Nadler has been an establishment Democrat in the House since 1992. Don't think he can be beaten?
Joe Crowley, a 10-term Democrat, didn't think so either. But he was humiliated by a nobody named Alexandria Ocasio-Cortez.
But it looks like their time has run out. Vultures in the form of left-wing socialists are quickly tearing the party apart.
AOC stole Crowley's seat by promising socialist handouts. Now, Herzog is going even further by promising universal basic income.
That plan will fail, of course. But Herzog is smart.
He knows he can win over enough Democrats in Manhattan to oust the do-nothing Nadler.
This is what happens when a party puts politics first instead of the people they represent. Nadler decided to waste this term in office by pursuing impeachment.
It got him nowhere. Now he has to deal with a young upstart who just might take his seat.
Socialism will never work in the United States. That is clear. But it might succeed in destroying the Democratic Party.
All because they refused to work with Trump.
SHARE if you're ready to see Nadler voted OUT in 2020!
Source: Daily Wire