Impeachment Nadler Suffers Devastating Defeat – His Summer Insurgency Against Trump Just Fizzled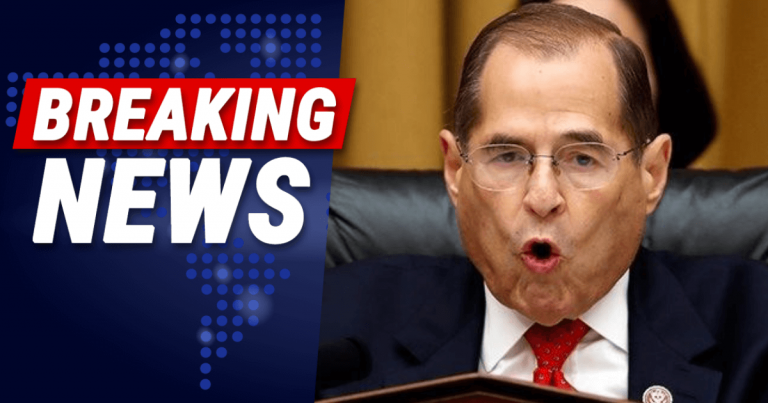 "Fat Jerry" thought he had Donald pinned – but his day just got ruined!
With the Mueller report and testimony in our rearview mirrors, it doesn't look likely that the Democrats have a path to impeachment.
But somehow, that's not stopping them!
Nadler hoped to file articles of impeachment in September against Trump, so they started to rally the Democrat troops who went home for their August vacation.
Now that fall approaches, let's see how successful they were…
From Breitbart:
"Impeachment August" is officially over, but with progressive groups reaching few of the goals they hoped to reach towards the impeachment of President Trump…

Only one Democrat from a district rated a "toss up" by the Cook Political Report came out in favor of impeachment…

Other vulnerable Democrats managed to avoid coming out for impeachment, which is unpopular with the majority of Americans.
LOL! Wow. A collection of twelve progressive groups pushed to convince lawmakers over August to back impeaching Donald Trump.
After all that blood, sweat, and tears, only one Democrat came out in favor of impeachment.
Ouch, that's pretty pathetic.
The painful reality Democrats have to face is that the majority of Americans oppose impeaching Donald Trump.
The media has painted him as an enemy of America, but still Americans want him to stay in office.
Really tells you how influential the mainstream media is!
Nadler made a huge boast that he had launched "formal impeachment proceedings."
Bull.
There is no evidence to prove Trump did anything wrong.
Democrats just want to impeach him because they are bitter losers. And they know not one of their 2020 candidates have what it takes to take Trump down.
But they're still going to go after Donald, and he needs the support of his followers more now than ever.
SHARE if you support Trump, not impeachment Democrats!
Source: Breitbart