Nadler Gets A Feisty Primary Challenger – She's Upending His Trump Impeachment Push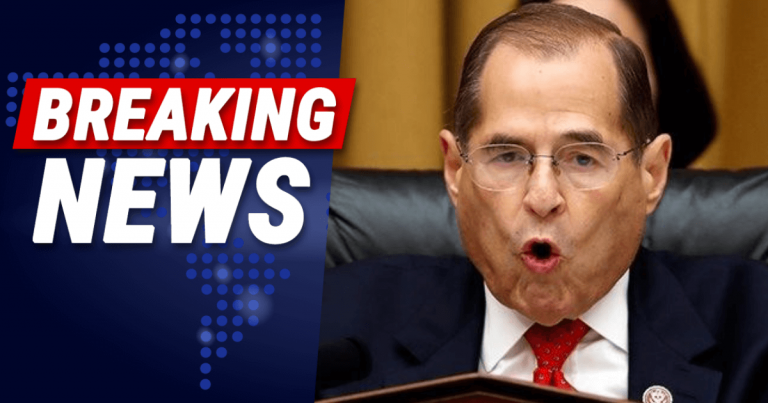 Jerry thought he was safe – but she's got him dancing the impeachment tango!
Rep. Nadler made a mess of his Trump impeachment crusade—even Democrats admit to that.
Thanks to Pelosi's involvement, Adam Schiff has taken over their impeachment push.
But the heat's still on Nadler. Instead of sitting back and taking it easy, he has to deal with his own problems back home.
Maybe, if he had bothered to put Americans first, he wouldn't have reason to worry.
But a new challenger has arisen, making this 26+ year Democrat sweat bullets.
From Fox News:
Republicans say another factor has helped drive this debate through the summer – an Alexandria Ocasio-Cortez-style primary challenge pulling the chairman of the House Judiciary Committee further left and pressuring him to throw the impeachment book at the president…

"Is it really that hard to impeach such a lawless, corrupt president?" Lindsey Boylan, who is running against Chairman Jerry Nadler, D-N.Y., in the Democratic primary, said in a recent campaign video.
A far-left candidate is challenging Nadler's seat. There's a very real possibility this young, female, socialist Democrat will beat Nadler in the primaries.
And check out this feisty tweet from her: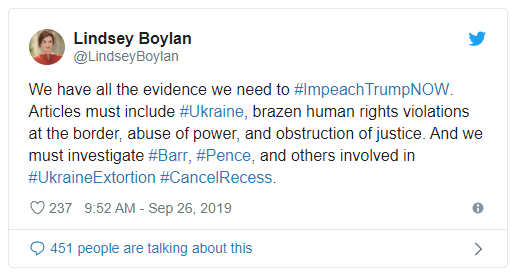 That's pretty over the top – and she could help run the Democrats right off the 2020 cliff to a historic Trump landslide.
This is a pattern we're seeing over and over again. Establishment Democrats have lost touch with American voters.
When Trump was elected, they could have put aside their partisan attitudes and worked with him for good.
Instead, they just try to impeach the guy who is lowering unemployment and taxes, and making our nation and world more secure.
And like Joe Crowley, Nadler might lose his long-held seat to a liberal like AOC.
The vultures are circling the Democratic Party. These socialists are taking advantage, promising the world to young, inexperienced voters.
They exploit the widening divide between moderate Democrats and the left.
And they are winning because the old Democrats have failed Americans for far too long.
This is one of the reasons Nadler was so eager to impeach Trump. He thought that doing it would win him some brownie points among young, liberal voters.
Not quite. Maybe if he had bothered to work with the GOP, compromise a little, and do some good, he wouldn't be facing a challenger.
All across America we're seeing this. Soon, radical socialists will be taking seats from old, tired Democrats.
They, like AOC, could quickly ruin their reputation and party. They might win in the primaries, but then Democrats will be easier to beat in the 2020 general election.
SHARE if you want to see Nadler lose in 2020!
Source: Fox News