Nadler Plans 'Round 2' Of Trump Impeachment – Admits He Is Probably Going To Subpoena John Bolton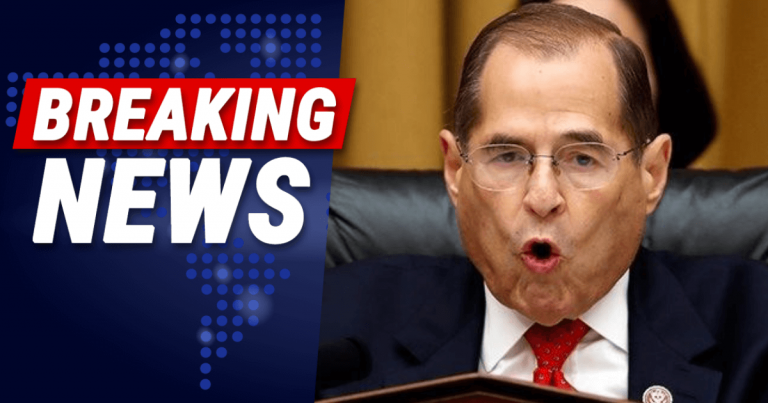 After months of controversy and speculation, it's finally over. The Senate acquitted Trump of the impeachment charges.
On top of that, the president's poll numbers are through the roof.
It looks like impeachment turned out to be a disaster for the Democrats. They banked on removing Trump from office or at least damaging his 2020 chances. Looks like they failed.
The only Republican willing to join them was Mitt Romney (who might not have a job much longer).
Maybe, just maybe, Schiff and Nadler learned something from this—right? Maybe they will start working with the president to help Americans?
Think again.
From Axios:
House Judiciary Chairman Jerry Nadler (D-N.Y.) said Wednesday that it is "likely" House Democrats will subpoena former national security adviser John Bolton and continue investigations into President Trump's hold on military aid to Ukraine.
Even with Trump's name cleared, Jerry Nadler said they would try to get Bolton. For what purpose?
Probably to impeach the President again.
It's really quite sad, when you think about it. Trump fired John Bolton over policy disagreements.
During the House investigation, he stayed quiet. But when the impeachment went over to the Senate, he seemed to be making a lot of noise.
He leaked a supposed story where he and Trump discussed pressuring Ukraine. Of course, many speculated it was just to sell his book.
But Democrats seem to believe Bolton has a "smoking gun," to take down Trump. Hardly.
They charged Trump with abuse of power over Ukraine. Then the Senate cleared his name.
But it looks like Democrats want to drag the American people through the whole thing again.
What do the Democrats think Bolton will say? His comes off as a disgruntled ex-employee mad at his boss.
Can we trust a word of what he says? And do we want more impeachment proceedings?
SHARE to tell Democrats to stop going after our President!
Source: Axios