Nancy Committed Quid Pro Quo On Impeachment Floor – Gaetz Claims Pelosi Threatened Her Own Democrats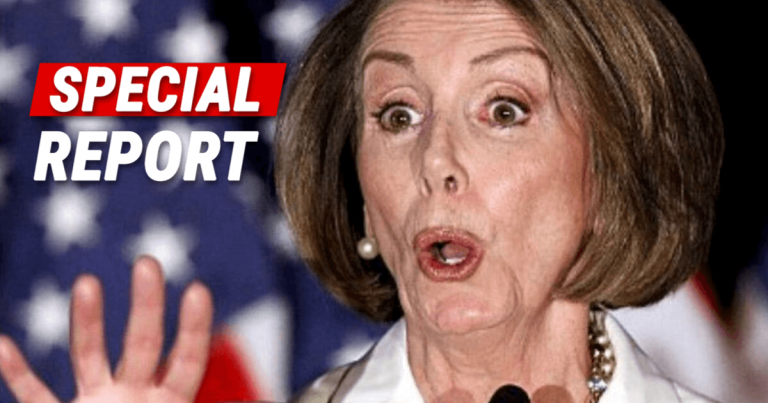 Did you think the bombshells over the House's impeachment were over? Think again.
Democrats shocked and disgusted Americans over their wildly partisan impeachment.
We watched as they obscured the facts, held secretive meetings, and reject every last House norm.
They contradicted their own statements to back an impeachment over political motives.
But it seems they've done much more than that. Rep. Matt Gaetz had one more shocking revelation to share.
He overheard something on the House floor during the impeachment. It makes what they are accusing Trump of doing chump change.
From YouTube:

Woah. Did you hear that? Matt Gaetz says that Pelosi was threatening the established, moderate Democrats into supporting impeachment.
According to what he heard, Pelosi was going to withhold funding for these reps' re-election campaigns, unless they backed the far-left's impeachment scheme.
We know that many House Democrats come from red states. Many of them are in districts Trump won in 2016.
They got elected in 2018 by promising to work with the president.
But they all, spare a few, backed impeachment. Now we know why.
Pelosi told them they would not get support for their campaigns, unless they backed this idiotic impeachment scheme.
They were being pressured to accept a quid-pro-quo. Hmm… sounds familiar.
Pelosi herself was against impeachment until late last year. President Trump called her out on it in his famous letter.
He said far-left primary candidates were trying to steal established Democrats' seats. Including Pelosi's.
More AOC-types were going to take over. Pelosi feared losing her long-held seat in her far-left district. To avoid that, she backed the impeachment scheme just to appease radical Democrats.
She then, according to Gaetz, coerced the rest of the party to do the same, or lose support.
That's a pretty ugly move, if you ask me.
It's one thing for Pelosi to doom herself. It's another to force Democrats to stay on that sinking ship.
Perhaps she should face serious repercussions?
SHARE if you want Pelosi investigated for her quid-pro-quo!
Source: YouTube