Liberal Loser Calls Navy SEAL A 'Nazi' – Check Out The Hero's PATRIOTIC Reaction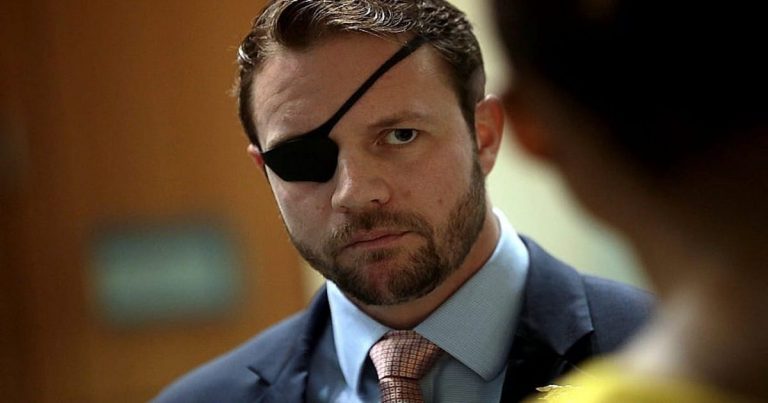 This vet knew EXACTLY how to handle such a disgusting insult…
Have you heard of Dan Crenshaw?
You should've by now:  Crenshaw is a representative from Texas and a former Navy SEAL who bravely served his country.
Once upon a time, that was enough for all Americans to respect such a man.
Sadly, however, not today.
During a recent Turning Point USA event, a liberal loser accused Crenshaw of being a Nazi … and why?
Simply for being a military hero, apparently.
Well, this American veteran took the hateful fool out to the woodshed and schooled his sorry butt!
From The Right Scoop:
"If you have to call somebody a Nazi, it's a good indicator that you haven't thought through your argument very well.

That was fun, at least we had a little bit of…that was…WHEW!

But get more creative with your insults, man. Like Nazi? C'mon."
Imagine volunteering to fight for the military that beat the Nazis.
Becoming a Navy SEAL.
Serving 10 years.
Deploying to war 3 times.
Giving your eye (& almost your life) for your country.
Just to return home & get called a 'Nazi.'

Watch how @DanCrenshawTX handles that:

Amazing pic.twitter.com/nQxt5UiVXJ

— Benny (@bennyjohnson) April 27, 2019
Ouch! I'm guessing that heckler will think twice about throwing around THAT insult again!
This hero's awesome reaction should win Crenshaw another medal, don't you agree?
Here's the problem with this, folks:
Leftists have been throwing around the "Nazi" insult for generations. It's empty and meaningless, but they only know how to hate.
And insulting American veterans is so cowardly and disgusting, there's only one proper response: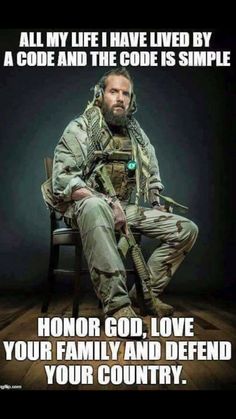 Ignore the liberal losers. There's no point indulging such stupidity, as Crenshaw well knows.
He DOES know that calling an American war hero a Nazi proves you know nothing about our history, government, or politics.
Let's never forget one important fact, too:
Our veterans risked their lives to root out terrorism in Afghanistan; it was a response to the horrible events of 9/11.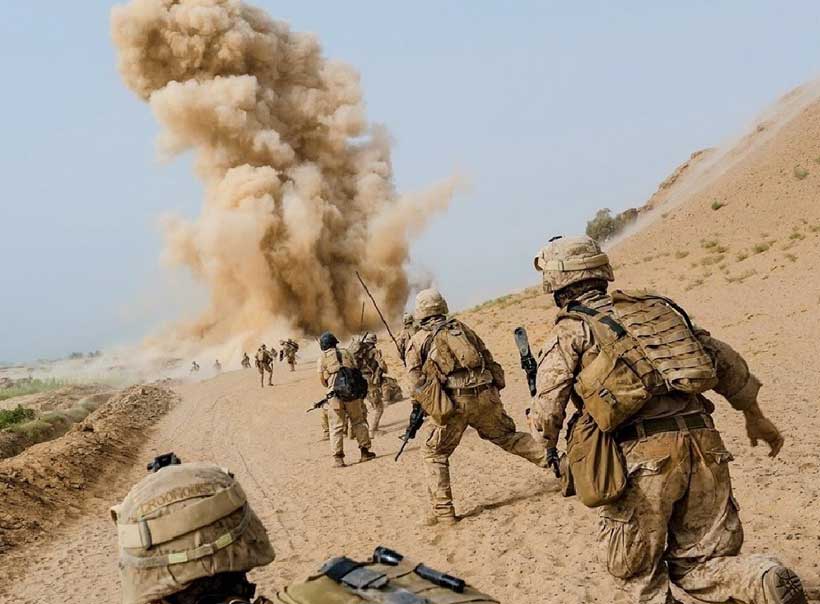 Anyone that compares that to Nazism is a special kind of moron, and Crenshaw lost his eye to protect dummies like that.
They should be thanking him … and if you can't say anything nice, just shut up!
We definitely need more leaders like Crenshaw in Washington, that's for darn sure.
SHARE if you're proud of how Crenshaw handled this situation!
Source: The Right Scoop