NBA Star Rocks Woke League – Reveals New Sneakers That Liberals Will Absolutely Hate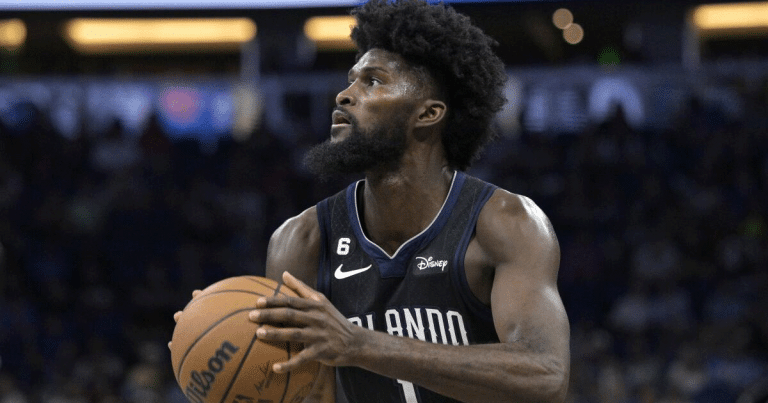 What's Happening:
Americans have grown tired of professional sports leagues pushing "woke" politics. For years, fans have spoken out against teams and players who use their platforms to prop up values contrary to their own.
But one NBA player has impressed many by going against the tide.
Jonathan Isaac has been critical of the left-wing trend within his league. He has spoken out against a number of times. And now, he is launching a product line to rival what other athletes are selling.
From Daily Wire:
Orlando Magic power forward Jonathan Isaac spoke to The Daily Wire on Wednesday, anticipating the launch of his unique signature shoe line, called Judah 1, which features Bible verses.

Isaac, who has stood out in the NBA for refusing to back down from his conservative values, says this new line of sneakers is meant to allow others, like him, to express themselves, and even wear their values.
Jonathan Isaac, who has in the past criticized the "wokeness" within the NBA, is launching his own line of sneakers. Called JUDAH 1 Triumph, the shoes will feature Bible verses. The goal is to provide conservatives with a way to live out and wear their values.
The idea began back in 2020 when Isaac was injured. He lost his deal with Nike. After speaking with his pastor, he decided to start his own sneaker line–and make it about what he believes in.
Isaac stated that his Christian faith "is the center stone of my life." Judah refers to his own middle name and utilizes a lion design, harkening to Christ's title as the "Lion of Judah." Each variant of the sneaker will feature different Bible verses.
This new product is sure to be a hit with many Christians and basketball fans. In recent years, a growing "parallel economy" has emerged online. Platforms like Public Square have given conservative access to products made by "non-woke" companies. More and more Americans are seeking alternatives to large corporations that are promoting leftist ideology through their products and stores.
But Isaac is the first NBA star to defy Nike and other companies with his own shoe.
Key Takeaways:
NBA star Jonathan Isaac has launched a line of conservative sneakers.
JUDAH 1 Triumph will feature Bible verses, so people can "wear" their values.
This comes as the NBA and other leagues promote far-left politics.
Source: Daily Wire