Days After Netflix Releases "Cuties" – Congressman Buck Demands Justice Department Investigation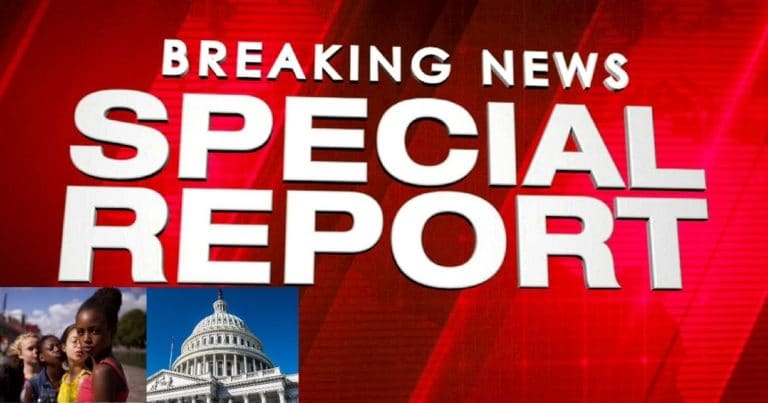 Netflix has experienced quite the backlash since releasing its controversial documentary, "Cuties." And it might get worse.
In addition to nationwide boycotts of the digital streaming service, there has been a general outcry over the film's overt sexuality.
And now we're seeing potential legal action on Capitol Hill.
Rep. Ken Buck (R-Colo.) sent a letter to the Department of Justice, and he's requesting the DOJ look into the embattled documentary.
Buck's concern involves federal laws designed specifically to protect children.
Here's part of the letter, via Fox News:
We write expressing our concerns regarding the potential exploitation of children in Netflix's recently released film, Cuties.

We join our Congressional colleagues in urging the Department of Justice (DOJ) to open an investigation to ensure the film and its production uphold federal laws protecting children from exploitation.
Rep. Andy Biggs (R-Ariz.) co-authored the letter, and they believe they speak for many right-wing and Republican citizens.
The documentary focuses on an 11-year-old Senegalese immigrant living in Paris, who joins a clique of girls who called themselves "Cuties."
And as a form of "social rebellion," they perform highly sexualized and provocative dance routines.
Buck and Biggs believe this could've created a dangerous environment on the film set, for starters:
Not only does this raise alarms that these girls may have been exploited in the production of Cuties, but the film also creates an environment where the sexual abuse and exploitation of children by pedophiles is normalized.
They add that the Constitution does protect freedom of speech and expression. But it does not apply to "content that victimizes minors."
Now they want a federal probe into the casting calls for the film, and they want to make sure the innocent children weren't exploited.
In the end, Buck and Biggs say they won't "stand idly by while Netflix distributes this disturbing film."
The controversy over "Cuties" will continue to swirl. But will the DOJ open an investigation into the movie's production?
And if so, what will they find?
Key Takeaways:
Reps. Ken Buck and Andy Biggs have asked the DOJ to investigate the Netflix documentary, "Cuties."
They want to look into the casting calls and production of the movie. They worry about exploitation of minors.
While the Constitution protects freedom of expression, it doesn't apply to potentially damaging content to minors.
Source: Fox News