Nevada Mayor Ditches His Own Party – He's Leaving "Card-Carrying Socialists" And Joining "Party Of Working Class" Republicans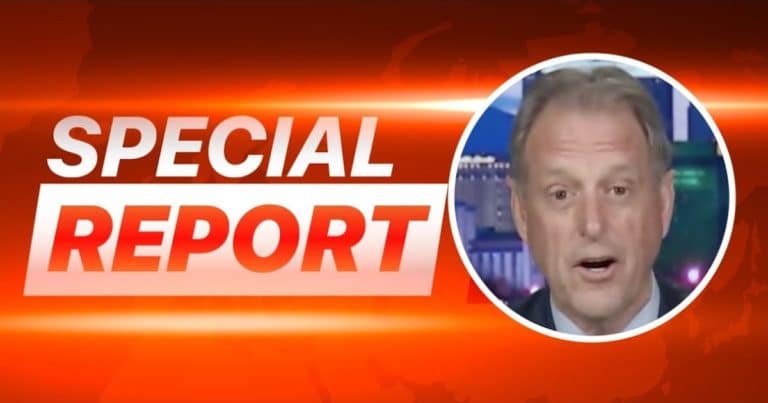 Many Republican voters and lawmakers accuse Democrats of adopting a radical leftist agenda. And they argue that this has resulted in a widening ideology gap between the two parties.
We're also seeing long-time members of one group defecting to another. Some lifelong Democrats have decided their party has simply gone too far, and can no longer support the "woke" extremes.
For example, one Nevada Mayor is calling it quits after 25 years with the Blue party.
North Las Vegas Mayor John Lee announced this week that he's fed up with the "socialist" takeover that he claims exists within the Democrat party.
He says he's seen drastic changes within the party, and now he just doesn't feel comfortable with being a Democrat. On the other hand, he sees the GOP as a very attractive proposition right now.
In fact, he's willing to call the Republican Party a haven for "freedom and opportunity."
Lee went on "FOX & Friends" to talk about his career decision (via The Daily Wire):
North Las Vegas Mayor John Lee announced on Tuesday morning that he has left the Democratic Party after a 'socialist' takeover of the party in the state of Nevada and has joined the Republican Party because he believes it is the party of the working class, opportunity, and freedom.
He added that recently, the Nevada Democratic Party held a leadership election, "and four of the five people were card carrying members of the Socialist Party."
This is a stark contrast to the Democrat party from decades ago, Lee claims.
He specifically states that it's just not the party he "grew up with 25 years ago" and he can no longer stand with them. He also believes the DNC has "abandoned the working class" and doesn't support "individual liberty."
Though he just made the announcement, Lee says he actually made the decision in his heart "a long time ago."
Like other Democrats who have recently abandoned their party, Lee had a few warnings for the country.
He said the DNC has adopted an "extremist agenda" and it's only going to hurt America in the long run:
Their ideas hurt working class families, restrict freedom, and extinguish opportunity for millions of Americans – particularly working class minorities who deserve the chance to give their families a better life.

The Republican Party that's emerged from President Trump's leadership is a working class party of opportunity, freedom, and hope.
The GOP has been accusing Democrats of exactly this for years — that they claim to support the working class but in the end, that's the class that pays the highest price with Democrats in charge.
Lee isn't the only Democrat who has ditched his party because of the spreading extremism and socialist tendencies. And he may not be the last, either.
Key Takeaways:
North Las Vegas Mayor John Lee announced he's leaving the Democrat Party, and switching to the GOP.
Lee says today's Democrats have embraced an "extremist agenda," and many are now "card-carrying socialists."
He says leftist ideas have actually hurt working class families, and they no longer support individual freedoms.
Source: The Daily Wire