Never-Trumper Announces He's Voting For President Trump In 2020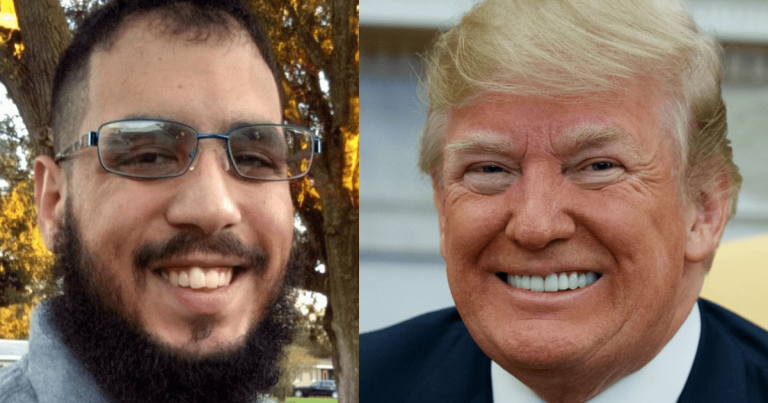 Even today, Never-Trumpers exist. We're not just talking about Democrats—that's obvious.
But within the Republican Party, there are those who oppose the President of the United States.
It seems ridiculous. If you support conservative values—and consider yourself a Republican—then why still cling to the "NeverTrump" mantra? After a year and a half—hasn't he earned your trust?
We know why most of them still hate Trump. They aren't as "conservative" as they claim to be. Never-Trumpers are mostly rich members of the establishment.
They are politicians and people in the media. Naturally, they are in the pockets of globalists.
But there are still plenty of regular, everyday Never-Trumpers. And one was at a recent rally, vowing whom he'll be voting for in 2020.
From The Political Insider:
President Donald Trump has done such a strong job leading the nation that he's convinced at least one vehement anti-Trumper to vote for him in 2020.
During a Trump rally in Tampa, Fla., on July 31, Fox News interviewed a man who said that Trump's tax cuts and Supreme Court picks have turned him into a supporter. "I was worried he wouldn't be a good Republican and honestly, he has changed my mind a lot," the man said. "The best thing he has done, in my opinion, is the tax cuts and the Supreme Court pick."
"I didn't vote for anybody this very last election. But this time around [in 2020], I will probably vote for him," he added.
The man's name is Mohammed Shaker. That puts an even more amazing spin on the story.
The liberal media would have you believe most Muslim Americans hate Donald Trump. That they are disgusted by his "Islamophobic" stance.
That couldn't be further from the truth. Trump has never opposed good Americans, regardless of their religion. And many of them see what he is doing for this country.
Shaker is honest enough to acknowledge the tremendous impact Trump has had on this country. He appears to be a staunch Republican, proud to see what our conservative POTUS has done.
This former Never-Trumper admitted he didn't vote in 2016. But now he's a full-fledged Trump supporter.
How many more Americans are like him? Be they liberal or conservative, many are seeing how Trump is winning for the country.
After all, you can't argue with more money in your paychecks, right?
I have a feeling the Democrats will have a very hard time, come 2020.
Source: The Political Insider