New Evidence Erupts in Biden Scandal – Unclassified FBI Document Unveils Alleged Crime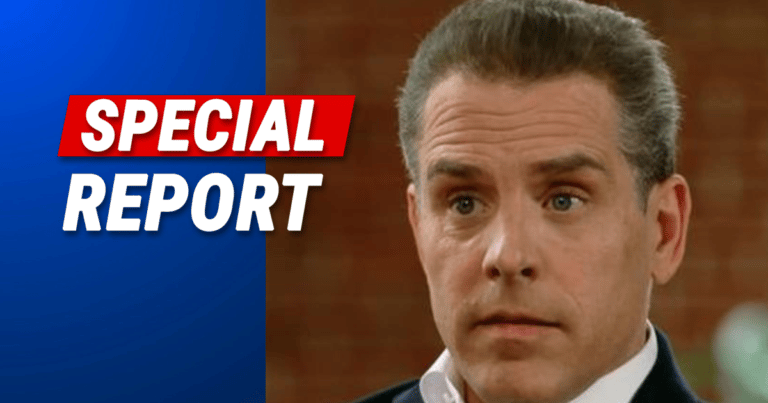 What's Happening:
The paper trail alleging Biden family corruption is getting longer and thicker as more documents are exposed by congressional investigators. Republicans continue to unearth information from federal agencies that have been tracking the Bidens for years.
Sen. Chuck Grassley, R-Iowa, just released an FBI form that allegedly shows how Joe Biden and Hunter Biden "coerced" a Ukrainian businessman into paying them millions of dollars. The alleged payoff was connected to the Biden duo getting a Ukrainian prosecutor fired, according to Fox News.
Why hasn't this information been revealed sooner? Because it took the power of Congress to get the FBI Form FD-1023, which is an unclassified confidential human source (CHS) reporting document. Fox reported that the form was acquired through "legally protected disclosures by Justice Department whistleblowers."
Grassley alerted the media and exposed this form, according to Fox, reflects the FBI's interview with a "highly credible" confidential source. Grassley said the people need to know details of how the Bidens were allegedly operating when Joe Biden was vice president and his son, Hunter, was working with a Ukrainian natural gas firm that was under investigation.
From Fox News:
Grassley said he released the document, which describes an alleged criminal bribery scheme involving then-Vice President Biden and a Ukrainian business executive, so that the American people can "read this document for themselves without the filter of politicians or bureaucrats."
Fox stated that it has reviewed the document which contains new information. One part details how Burisma CEO Mykola Zlochevsky alleges he was "coerced" into paying Joe Biden and Hunter Biden "millions of dollars" to get a Ukrainian prosecutor investigating his firm fired. The form alleges that Zlochevsky has proof of these allegations.
From Fox News:
In the form, Zlochevsky tells the source he has "many text messages and 'recordings' that show he was coerced to make such payments" to the Bidens.
Details in this report date back to 2015 and this document is dated June 30, 2020. What is shocking, and scary, is that U.S. investigators knew of these details through the last two presidential elections and kept this information from the American public. Unclassified documents with explosive revelations like this should be shared with everyone.
How would life be different if the Bidens were treated as harshly by U.S. law enforcement and justice agencies as former President Donald Trump? This new document underscores the reality that the federal government is not protecting the American people but guarding the powerful Washington, D.C., elites.
From Fox News:
"For the better part of a year, I've been pushing the Justice Department and FBI to provide details on its handling of very significant allegations from a trusted FBI informant implicating then-Vice President Biden in a criminal bribery scheme," Grassley said.
The senator wants the American people to get involved in what is happening and understand how deep this investigation goes in detailing alleged crimes of the Bidens.
"While the FBI sought to obfuscate and redact, the American people can now read this document for themselves, without the filter of politicians or bureaucrats, thanks to brave and heroic whistleblower," Grassley said.
Grassley is pursuing other questions, including what happened to detailed information in the document that was handled by the Justice Department and FBI, and why these agencies actively concealed all this information from Congress and the American people. He doesn't plan to stop anytime soon.
From Fox News:
Grassley added: "The Justice Department and FBI have failed to come clean, but (House) Chairman (James) Comer and I intend to find out."
Congress needs to continue this investigation of the Bidens and expose any alleged dark, criminal schemes this family is hiding. President Joe Biden must face the American people for any crimes he may have committed. Crime in the White House must be eliminated for the sake of the country.
Key Takeaways:
Once hidden FBI investigation form is now public information.
Joe Biden and Hunter Biden face allegations of "coerced" payments.
Congressional leaders continue to pursue details of "bribery scheme."
Source: Fox News