New Trump VP Candidate Suggestion Turns Heads – 2024 Race Would Get Shaken Up If Donald Picked RFK Jr.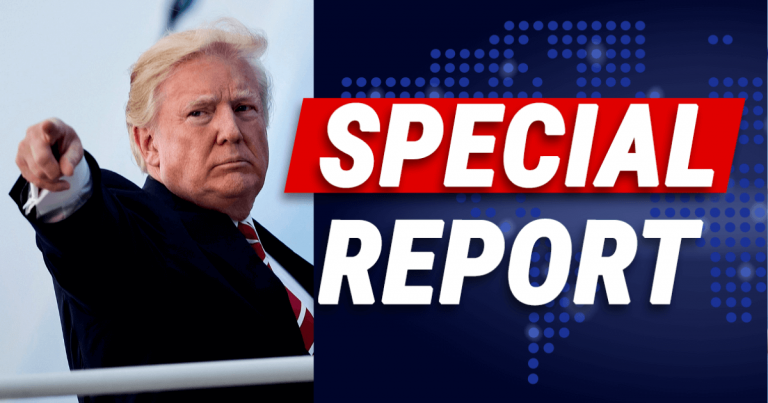 What's Happening:
If things go the way they are looking now, Donald Trump could easily earn the GOP nomination for a third time. Many Republicans will fight him for that crown, but at the moment, he is the clear frontrunner.
Which begs the question, who will run alongside Trump? We know it won't be Mike Pence. The two men are no longer close allies. Some have floated various names, even Florida Gov. Ron DeSantis. But one unlikely name has come up. And it could send the left spinning.
From Stone Cold Truth:
Given America's state of peril, if [Robert F. Kennedy Jr] performs better than expected, the former President should consider the drafting of RFK as the Republican vice presidential candidate in a "bipartisan" unity ticket.
Now that's an idea, if I've ever heard one. Robert F. Kennedy Jr. recently filed to run for president as a Democrat. The man, whose father was Sen. Robby Kennedy, will be facing off against Joe Biden. It is highly unlikely that Kennedy will be able to snatch the Democratic nomination from old Joe.
But he might be able to get enough support to attract Trump's attention. The two men have a history together. And there could be reason for Trump to bring on a Kennedy as an attempt to unify the country like never before.
Is this even possible? Have we ever seen a candidate welcome someone from the other party to be their running mate?
This idea is a long shot at best. Trump would have to explain to Republicans, including his diehard right-wing fans, why he's working with a Kennedy. And Kennedy would have to put aside his left-wing agenda to work with a very conservative president.
But anything's possible. Joe Biden promised to be a unifier. But he has only burned bridges with Republicans and independent voters. If Trump wants to be able to really unify the country, this kind of bold move might be required.
I guess we'll have to see what happens.
Key Takeaways:
Robert F. Kennedy Jr. has been floated as a possible running mate for Donald Trump.
The Democrat is currently running for president in the primaries.
A Republican/Democrat ticket is unlikely but could be a unifier.
Source: Stone Cold Truth