After NFL Legend Destroys Woke Bud Light – He Reveals His Own Ultra-Patriotic Beer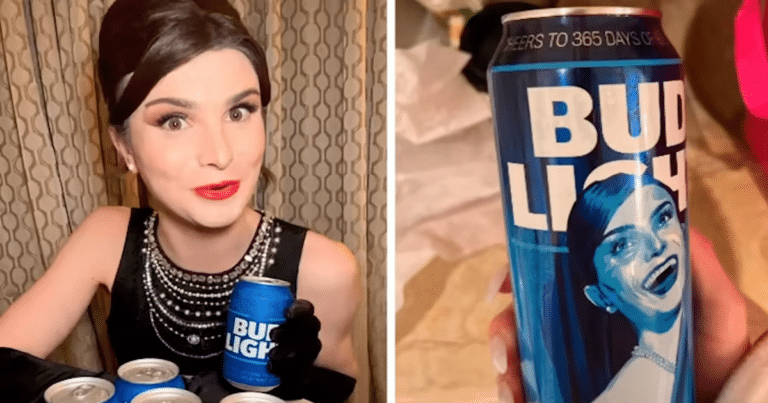 What's Happening:
Who needs to wait for the next football season for a great beer commercial? We have a three-time Super Bowl champion sending a frothy message to anti-American beer manufacturers everywhere.
Beer, hotdogs and pigskin are arguably more American than apple pie each fall and winter. And popping rainbow beer brands with another hard hit can almost be classified as a sport these days.
Beer companies have jumped on the woke bandwagon by continuing to support PRIDE month parades and festivities. Americans need as many "non woke" options for beer as they can get after Bud Light promoted its ale with a poser.
Now beer drinkers have a new viral influencer who is going viral for his red-white-and-blue stand just in time for the Fourth of July. This is a winning play we can follow.
From the Daily Caller:
Super Bowl-winning quarterback Troy Aikman isn't a fan of posers.

Aikman has his own beer called EIGHT, which is a light beer that rivals types such as Bud Light, Miller Lite and so on… Aikman has taken complete advantage of Bud Light's Dylan Mulvaney disaster to promote his own alcoholic beverage.
Aikman took his message viral with social media and wants foreign-based beer companies to know that slapping a camouflage pattern or U.S. flag on a beer isn't a winning combination. He let the world know that patriotic beer is made in the USA.
From the Daily Caller:
"At EIGHT, we believe in truth and authenticity. Our company is proudly based right here in Texas and all of our beer is brewed right here in the good 'ol USA," said Aikman in a social media video posted Monday morning.

"So this July 4th, drink American – whether it's EIGHT beer or any other American-owned beer brand. And on behalf of all of us out here, we appreciate your support. Cheers."
Many beer lovers may be downing their favorite ale without reading the label. For example, Anheuser-Busch – parent company to Bud Light – is no longer owned by an American company. The beer brand was sold to Belgian corporation InBev more than a decade ago in 2008.
Patriots are often connected by beverages and sports. A cold beer and a winning team can unite a nation. It's a certainty that the founding fathers enjoyed more than one pint of ale along the road to independence.
Eight is great, so don't be late to the party. Tap into a beer that promotes pride in American greatness from the brew house to the pub house.
Cheers!
Key Takeaways:
Viral video exposes American beer makers for "woke" marketing.
Super Bowl champion quarterback promotes alternative ale for patriots.
"Eight" beer is proudly brewed at home in the USA.
Source: Daily Caller