New Hampshire Governor Predicts 2020 Victor – Says The State Is Going To Be Flipped Over To Trump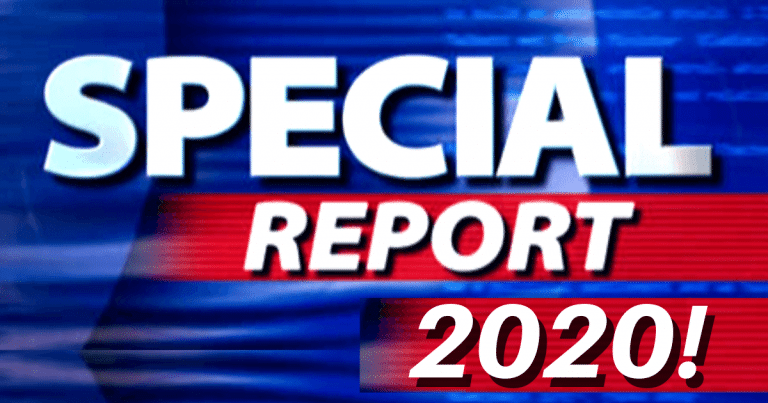 New Hampshire is a part of the blue block of New England states. It's been considered a Democratic stronghold for a long time.
Today, the media is talking up a possible "record turnout" for the Democratic primaries. But does that mean the entire state is in leftist hands?
The New Hampshire governor thinks differently. He made a prediction that will take many by surprise:
The state is going to be flipped in November.
From Fox News:
Republican Gov. Chris Sununu on Monday predicted that President Trump will win New Hampshire in the general election in November due to the "economic prosperity" since the president took office…

He recalled that Trump won handily in the Republican primary in 2016 before losing the state's four electoral votes to Hillary Clinton by a very narrow margin.
Woah. The Republican governor of New Hampshire, Chris Sununu predicted that President Trump will win it in 2020.
You might recall how Trump narrowly lost the state to Hillary Clinton in 2016, by a mere 3,000 votes.
What has happened since then? Oh, nothing, only record prosperity thanks to the Trump administration.
Americans of all stripes have watched the president work tirelessly to put them first. Even with the onslaught of negative news from the MSM, Trump has been winning.
On top of that, many Americans are proud to see Trump come out victorious after the left's bogus impeachment scheme.
Now, the governor is a Republican, so the left might call him biased. But he knows his state. And he can attest to how Trump's economy is turning things around for many.
After all, we are seeing record numbers of Democrats and independents attend Trump rallies. In New Hampshire alone, 25% of last night's rally were Democrats.
Perhaps Sununu is right on the money?
SHARE if you think Trump can win New Hampshire in 2020!
Source: Fox News