Texas Towns Just Turned into 'Sanctuaries' – Instead of Sanctuaries for Migrants, They're Sanctuaries for Life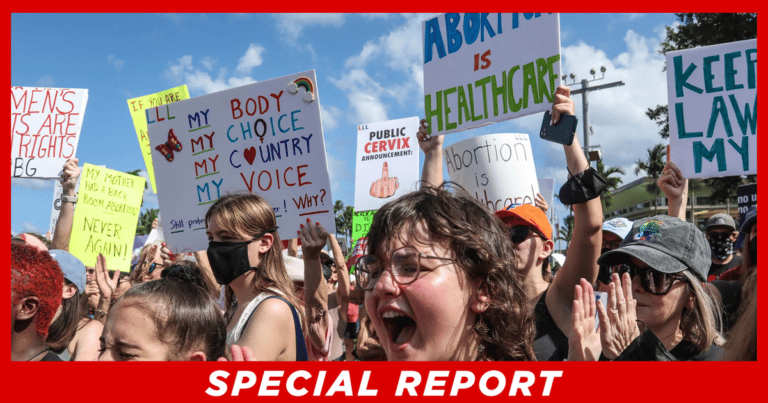 Democrats Running After Major Pro-life Votes–Nine Cities Have Hit Back Against Left
Texas Towns Vote for 'Sanctuary' Laws–Results Shock the Nation
Nine Cities Back New Sanctuary Laws–The Left will be Reeling From This
What's Happening:
Despite what the media claims, numerous red waves swept over America this election cycle. They might have struck D.C. (thanks to RINOs), but in many parts of the country, voters struck back for liberty and conservative values.
In two states, nine towns voted on controversial "sanctuary" laws. These laws brought the attention of the entire nation–as they addressed Democrats' biggest issue this midterm season. And voters flooded the polls in response to these ballot measures. The results have the left speechless.
From Breitbart:
Nine cities in Nebraska and Texas voted to become "sanctuary cities for the unborn" during the midterm elections, contrasting some state-level ballot initiative failures with earnest local pro-life wins.

On November 8, four Texas cities and six Nebraska villages voted on local ballot measures that would outlaw abortions in their jurisdictions, Director of Right to Life of East Texas Mark Lee Dickson wrote for Live Action, a pro-life group. Nine out of ten of those cities passed the ordinances, bringing the total number of ordinances passed by the Sanctuary Cities for the Unborn Initiative across the nation to 61 since June 11, 2019.
Democrats used abortion as a major issue during the midterms. In blue states, there were predictable results. But nine cities in Nebraska and Texas voted to become "sanctuary cities for the unborn." They used the left's "sanctuary" concept against them, to outlaw abortions.
Although Texas already has banned abortion, these cities further strengthen state law. In some cities, it outlaws residents from going to other states to perform abortions. In other cities, abortion is now considered murder.
These ballot measures are big wins for pro-life Americans. The measures passed by strong margins in some states–in some cases 69% to 31%. It contradicts the left's claim that Americans support radical, pro-abortion measures.
To be sure, the battle over abortion will continue to rage for years to come. But each city and state that sets limits on this practice is a win for pro-life Americans. And, thanks to the Supreme Court, states and conservatives now have the ability to make greater gains in the fight to protect unborn Americans.
Biden had vowed to codify abortion rights through legislation, undermining the Supreme Court's decision. However, with the loss of the House that is only a pipedream. It is up to states and cities to decide if abortion remains legal. Pro-life advocates have their work cut out for them, especially in swing regions.
Key Takeaways:
Nine cities voted to become "sanctuaries for the unborn," outlawing abortion.
These cities strengthened pro-life state laws already on the books.
In various cities, abortion will be treated as murder; residents will not be able to get one outside the state.
Source: Breitbart