Nunes Drops His 'Coverup' Hammer – Devin Just Demanded A Swamp Investigation Into The FBI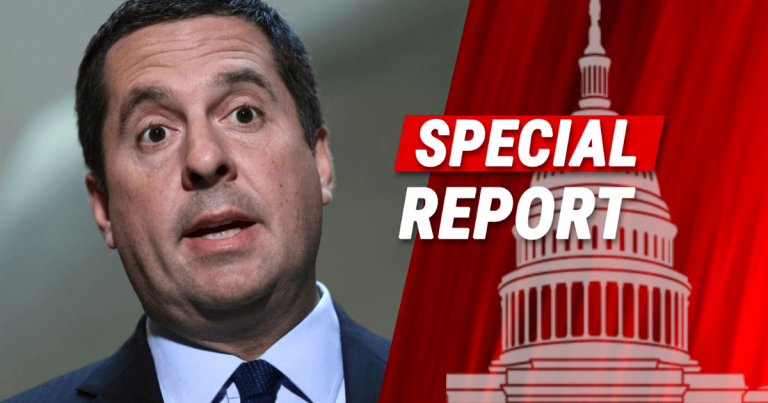 Congressman Devin Nunes is tired of the secrets the Washington swamp hides from Americans.
The very organizations meant to protect Americans seem to be targeting the innocent. And the ranking member of the House Intelligence Committee is fed up with it.
So, he's calling for a major investigation into the investigators, and he just dropped the "c" bomb.
From Washington Examiner:
Rep. Devin Nunes said there needs to be an investigation into a cover-up at the FBI…

"Who the hell's over at the FBI that keeps covering this information up?" Nunes said during an interview… "It's derogatory, I get it, it's not good for the FBI. But I want to know who at the FBI keeps covering this up."
Nunes called for an investigation into the "cover-up" at the FBI.
Pointing at the recent Flynn revelations, Nunes is convinced the FBI is trying to hide information from Americans.
Details released appear to clear Flynn's name and "demolish" the narrative that Trump and his people worked with Russia.
But those details have been included in FBI documents for years. They weren't released to the public, allowing the media to speculate and spread rumor.
Flynn was strung up, as were other Trump allies. Even after Mueller's report, many leftists still accuse Trump of colluding with Russia.
More and more, though, we see the FBI had information we should have seen. Information that could have changed lives.
So, Nunes is demanding, why does the FBI keep covering all this up? He wants to know what's going on inside America's top law enforcement agency.
And he's the man to get answers. He can launch investigations into how the FBI operates. He can put pressure on the agency and the DOJ to give him the answers he's demanding.
Don't be surprised if some try to push back. There are those even in Congress who won't want the truth to come out.
But the American people demand it. And Nunes just might be the man to get it done.
SHARE to demand a complete FBI investigation.
Source: Washington Examiner