New York Democrat Wiley Caught – She Wants To Defund Police And Has Her Own Private Security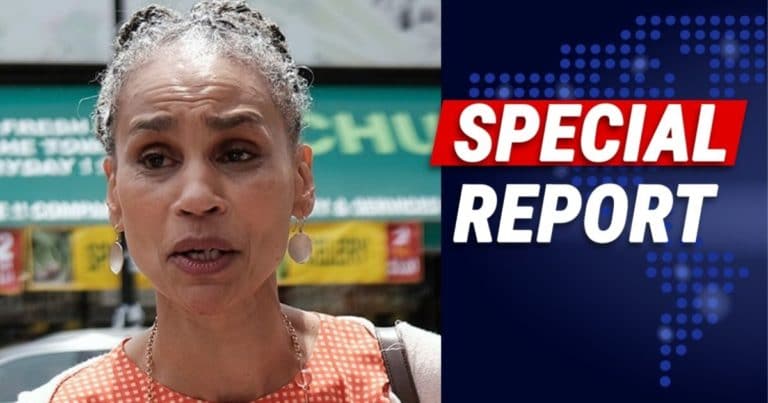 What's Happening:
With all the damage New York Mayor Bill de Blasio has done to the city, it's no surprise that there are many who want to take his place.
There are a few Republicans eager to win over voters. But even more Democrats who want to take the reins from the failed mayor.
One of them, a woman named Maya Wiley, is outspoken in her support for the "defund the police" movement.
She wants to slash the NYPD's budget, which would lead to even more surges in crime.
But she apparently doesn't want all that nasty crime affecting her. Because guess what she can afford?
From NY Post:
Democratic mayoral candidate Maya Wiley wants to cut $1 billion from the NYPD's budget — at the same time her home is being protected by a private security patrol in her Brooklyn neighborhood…

An outraged NYPD source called Wiley's stance regarding the police budget "asinine" and accused her of "pandering for votes."

"Here they are wanting to defund the police — but to keep my family safe, we hire private security, which is probably staffed by retired cops or military," the source said.
Well, isn't this interesting? Maya Wiley wants to take $1 billion from the NYPD's budget, but she is paying for private security for her home.
The Democrat claimed her partner had paid for the fee "without her knowledge." How convenient.
That doesn't erase the fact that while she wants to rob New Yorkers of protection, she can afford to pay for private security.
How effective is her neighborhood's private security? This year, they saw major crimes decrease in their precinct.
But in the adjacent precinct, crimes have increased, with auto thefts up to 45.9 percent. Felonies and other assaults have grown as well.
I guess being able to pay people to patrol your neighborhood really does work. If only we had a force that was dedicated to protecting the entire city, regardless of a citizen's income?
Oh wait, that already exists. It's called the police. And this would-be mayor wants to defund them.
Hopefully, the people of New York are smart enough to reject this candidate.
Key Takeaways:
Democrat for NY mayor wants to defund the police by $1 billion.
Meanwhile, she was paying for private security to protect her home.
This comes as the city experiences a surge in crime.
Source: NY Post