Top Obama Buddy In Serious Trouble – He Just Lost His "Last-Ditch" Appeal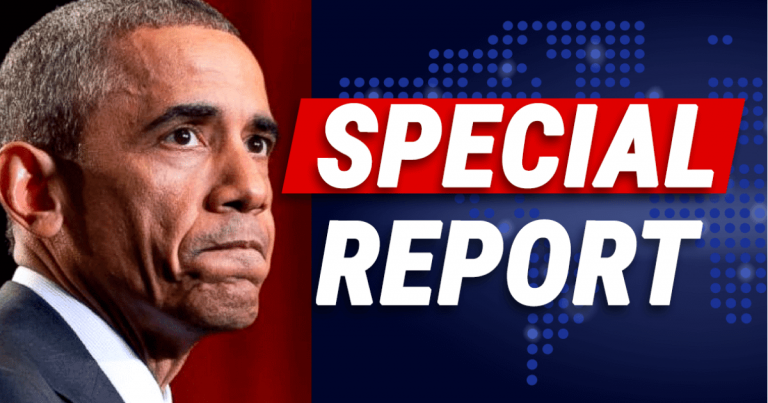 They're closing in, Barry – and your buddy could be toast!
We've seen way too many Democrats slip through the cracks of justice, but it looks like this rat just got trapped.
It's no secret that many "deep state" Obama-era officials were up to no good. Evidence has come out that they tried to use their power to block Trump's election and installation as president.
They even bent the truth to protect Hillary Clinton, while she was under investigation for various crimes.
Over the last few years, we've seen many of these officials get by. Even after learning what they were up to.
Oh sure, they'd testify before Congress, make a big show of it. But where were the indictments? Where were the charges?
These people broke the law and nothing? Not this time.
One of the worst just got some very bad news from the DOJ.
From Fox News:
U.S. Attorney Jessie Liu has recommended moving forward with charges against Andrew McCabe, Fox News has learned, as the Justice Department rejects a last-ditch appeal from the former top FBI official and current CNN contributor…

The potential charges relate to DOJ inspector general findings against him regarding misleading statements concerning a Hillary Clinton-related investigation.
The DOJ has just recommended they move forward with charges against Andrew McCabe.
You may remember McCabe. He is the disgraced former FBI agent that had lied to the agency over the Clinton investigation.
It was so bad, the attorney general fired him just days before his pension kicked in!
But we all agreed that was too little for a man that appeared to be trying to undermine our democracy and prevent a candidate from winning fairly.
It looks like McCabe lied to the DOJ about a leak he was involved with, which gave The Wall Street Journal confidential information about a Clinton case.
When sensitive details get leaks, it can totally derail a case. The timing of the leak, just days before the 2016 Election, was clearly meant to impact voters.
So much shady business was going on then, that we may never get to the bottom of it. Does that mean the guilty culprits should go free?
SHARE if you want McCabe prosecuted to the fullest extent of the law!
Source: Fox News