Obama Comrade Slips Up In Russia Interview – It Comes Crashing Down On His Boss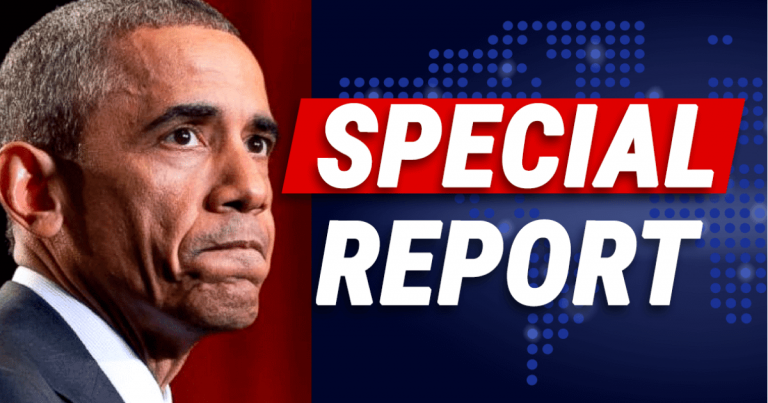 He doesn't have a prayer—now the whole world knows!
For two years, the American people watched Democrats try to remove Trump from office with the disgraceful Russian probe, but now it's backfiring.
Plain and simple? It was an attack on our democracy.
Democrats lost bigtime when the probe cleared him of all collusion allegations.
And now we need to know how this investigation was allowed to happen in the first place. Was it just the FBI? The Attorney General? Maybe higher?
Well, Obama's director of national intelligence, James Clapper, just blew the lid off his boss during an interview with CNN.
From WND:
James Clapper… essentially affirmed Obama is responsible for the claims of Trump-Russia collusion…

"If it weren't for President Obama, we might not have done the intelligence community assessment that we did that set off a whole sequence of events which are still unfolding today, notably, special counsel Mueller's investigation," Clapper said.
Clapper said it was President Obama who started the chain of events that led to Russian probe in the first place.
Clapper particularly mentioned Obama's actions led to Mueller's investigation. It looks like the investigation itself was a sham, based on the Steele dossier.
And Obama officials admitted to calling the Trump-collusion angle an "insurance policy" in case he won.
Oh boy, Obama must be boiling mad at Clapper for letting this one slip out!
Clapper is finally admitting to the world: he said it was Obama who started this entire charade.
C'mon Trump—Put him on the stand! Make him admit it under oath!
Obama thought he could hide behind his legion of allies. But now even they are pointing the fingers.
This could be bigger than Watergate—but not in the way liberals were saying.
Imagine: it's possible that a sitting president tried to take down a candidate, and then the President-elect.
This is serious stuff. Obama and the rest of his people have a lot to answer for, and they should get their chance to say it—under OATH.
SHARE to tell Trump he needs to investigate!
Source: WND