Obama Hammered With New Hillary Evidence – It Could Finally Link Everything Back To Him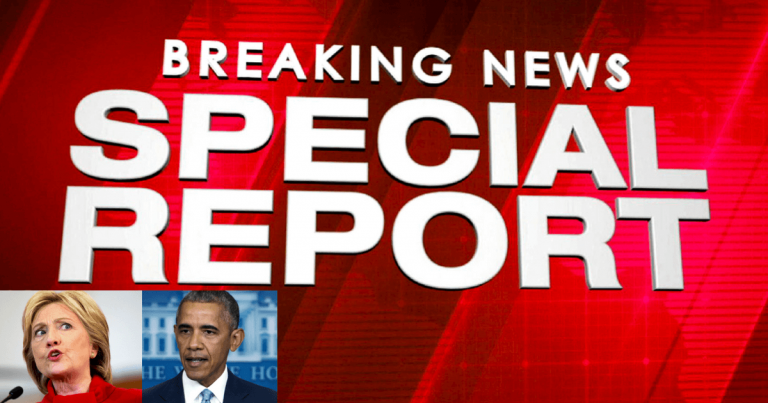 The slimiest skeleton of all just fell out of Obama's closet. It's bad…
Obama thought he could keep his hands clean. After all, he was the golden boy of the media elite. Today's the day that ends.
He counted on his allies in the media and D.C. to keep him safe, keep all the skeletons in the closest.
But it turns out, he was wrong. New evidence is coming out that connects his administration to a very dirty firm.
It was just waiting for the right moment to come out. That moment is now.
From Western Journal:
"[A] series of 'Hi Honey' emails from Nellie Ohr to her high-ranking federal prosecutor husband and his colleagues raise the prospect that Hillary Clinton-funded opposition research was being funneled into [Obama's] Justice Department during the 2016 election through a back-door marital channel," explained veteran investigative journalist John Solomon for The Hill.
WOW—that's really, really bad.
Nellie Ohr has been outed for sharing anti-Trump dirt with her husband and colleagues within Obama's Justice Department.
It looks as if the Hillary Clinton-funded group was sending dirt about Trump to Obama's administration via a back-door channel.
This would have given Obama's DOJ all the material they needed—breaking many laws to do it—to conduct their schemes.
Nellie Ohr has already claimed the opposite before Congress—so these emails should prove she committed perjury.
But that's not the biggest fish in all this.
Obama and his Department of Justice were supposed to remain impartial. But now it's pretty clear they Obama and his agents were actively working to stop Trump from winning.
Trump has been ridiculed in the media for claiming this is bigger than Watergate.
But it's already bigger than that if the DOJ was working against a candidate. And if it went all the way up to Obama?
What did Obama know? How was he not aware of these schemes? Can he stay clean of this stuff forever?
I doubt that—and it would make this the biggest political scandal in American history.
SHARE if you think Obama was involved in the scheme to take down Trump!
Source: Western Journal