After Obama Judge Jails Texas Salon Mom – Governor Abbott Drops His Texas Anvil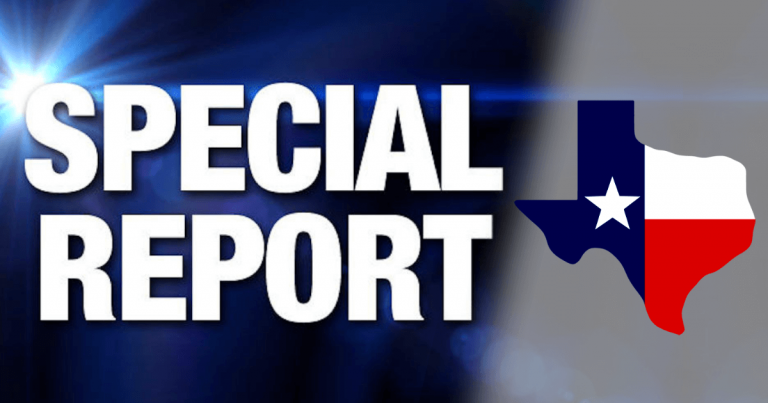 It's no secret Americans are getting frustrated over states' lockdown orders. One Texas mother was losing her business and struggling to feed her children, so she decided to open.
But soon after she reopened her salon, the police arrived. A Dallas-area judge (who appears to be an Obama ally) demand the woman apologize, or face jail time. The woman refused to apologize.
Now, Gov. Abbott is responding.
From Twitter: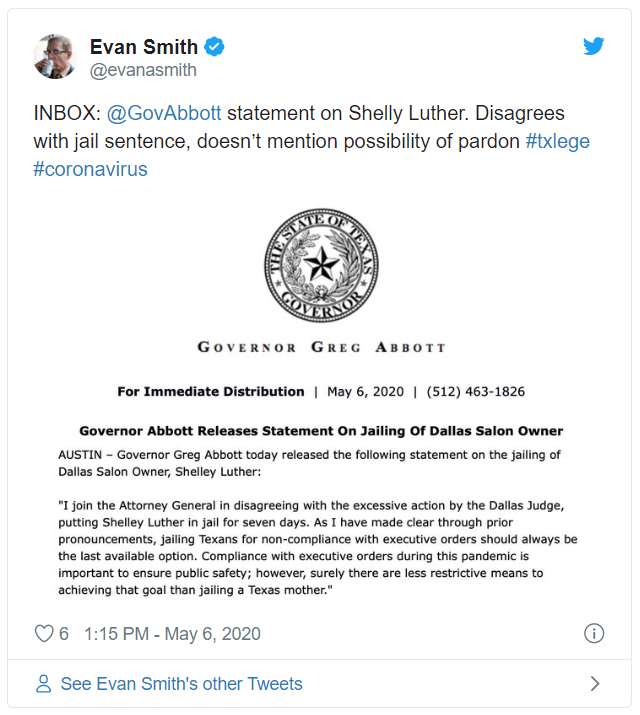 INBOX: @GovAbbott statement on Shelly Luther. Disagrees with jail sentence, doesn't mention possibility of pardon #txlege #coronavirus
Woah. Gov. Greg Abbott posted a statement where he denounced the imprisonment of Shelley Luther.
He called the judge's ruling "excessive action." The governor said that "jailing Texans for non-compliance" should be a "last available option."
Abbott went on to say "surely there are less restrictive means" to protecting locals "than jailing a Texas mother."
The statement doesn't mention pardoning the women, but that might be soon to follow.
On top of Abbott's response, other leaders have voiced concern, including the Lt. Governor, Sen. Ted Cruz, and Rep. Dan Crenshaw.
Many Americans are not only frustrated about these lockdowns, but they're confused. Texas is reopening, but many businesses still can't get back to work.
Restaurants can open, but salons can't? Some movie theaters are back, but what about parks or beaches?
Then the rules are different from state to state, further confusing Americans.
Did you know in the state of Texas, mattress stores stayed open because sleep was considered "essential"?
Because I didn't—and I LIVE in Texas!
Perhaps a universal order needs to be signed by the president, set clear rules for every state. Everyone needs to know what is or isn't open.
Seeing how some (liberal) states are extending the lockdowns until God knows when, maybe Trump has no choice?
When a mom struggling to put food on the table is arrested and branded a villain by a judge? Is anyone denying we've gone too far?
SHARE if you want this Texas mom freed immediately.
Source: Twitter