Former Obama Official Will Testify Against the Bidens – He Claims Joe and Hunter Were Part of "Kickback Scheme"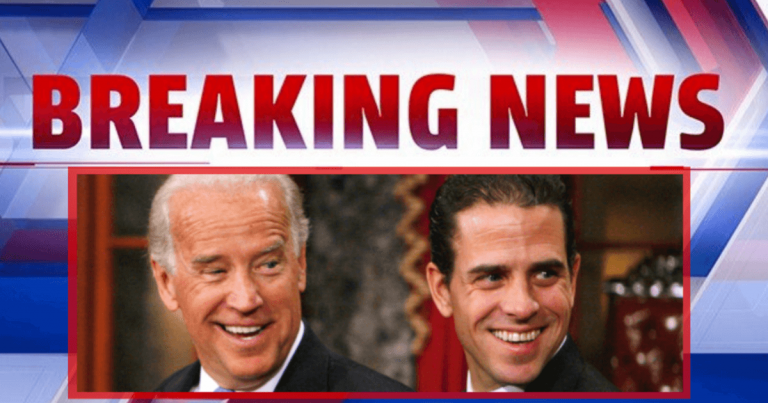 Hunter Biden has been in the legal crosshairs for years now, and it all started with his business ties to Ukrainian gas firm Burisma.
At the time, his father Joe denied knowing anything about Hunter's potential overseas schemes, though critics maintain that Hunter only got the position because of his father's influence as then-VP.
Now, it seems those critics were right — and one new witness will testify that both Joe and Hunter are guilty.
Hunter has been embroiled in multiple controversies and scandals in recent years, perhaps the most notable being the infamous laptop discovery.
The information found on that laptop has created a mass outrage, and many Americans still demand to know one thing: how much did his father really know? And is he still covering for his son?
This witness could blow the doors off the long-running Burisma scandal, that's for certain.
Via The Blaze:
A former Obama administration staffer declared that he is willing to testify under oath that in 2014, then-Vice President Joe Biden was involved in a 'kickback scheme.'

The ex-Obama staffer alleged that the kickback scheme included Hunter Biden and Ukrainian gas firm Burisma.
The witness is Mike McCormick, a stenographer in the White House for 15 years, and throughout former President Barack Obama's administration between 2011 and 2017.
McCormick was on Air Force Two on April 21, 2014, when VP Joe Biden and aide Jake Sullivan allegedly addressed the press on a trip to Kyiv, Ukraine.
And as McCormick told Fox News:
I'm sitting back there with a tape recorder. Jake Sullivan comes back and somebody asks about fracking.

His answer is, well, we're bringing a lot of American assistance over for fracking. Burisma was the direct beneficiary of that fracking, and that's what I recorded, and that's in a White House transcript.
Sullivan is now Biden's national security adviser. At the time, a senior official told the press that the U.S. government would give Ukraine "technology required to extract unconventional gas sources."
The source also said the Treasury Department would deploy assistance teams in Ukraine to "help ensure that money from Europe is allocated in an effective way."
Three days before this, Hunter Biden joined Burisma, and as McCormick stated:
I'm the witness that says Jake Sullivan is the guy who said it, and he should be investigated because at the time Hunter Biden was on the board of Burisma, and Joe Biden is bringing American taxpayer money to enrich that company and himself and his family.
The numbers involved in this apparent scheme wouldn't be small.
Back in 2014, our government sent $320 million to Ukraine, along with a $1 billion sovereign loan guarantee. This was supposed to help the country in a variety of economic and social areas.
Burisma Holdings would've been one of the companies licensed to do fracking in Ukraine, and McCormick said "Joe Biden would have known that."
And if his son was part of Burisma at the time, it seems likely that Joe would've known the aide money could benefit Hunter greatly.
McCormick has told the FBI that he's willing to testify under oath before the grand jury, which is currently investigating Hunter in Delaware.
He flatly stated that "Joe Biden is a criminal" because "he was conducting malfeasance in office to enrich his family." He swears he's telling the truth, and isn't afraid to speak out in court.
As one last twist, he added that Obama should be called as a witness "because he's part of the conspiracy."
All of this flies in the face of Joe Biden's continual claims that he had no knowledge of Hunter's business dealings, and did not help his son in any way.
If McCormick's testimony comes, that could put the entire Biden clan in a very difficult spot.
Key Takeaways:
A witness from the Obama administration will testify against Joe and Hunter Biden, claiming they were involved in a "kickback scheme."
The witness says Joe knew that aid money to Ukraine would help Hunter, who was appointed to the Burisma board.
The witness calls Biden a "criminal" and added that Obama should be a witness as well, "because he's part of the conspiracy."
Source: The Blaze