GOP Senators Pull Back Curtain On Obama – Investigate Evidence On 2016 Ukraine White House Meetings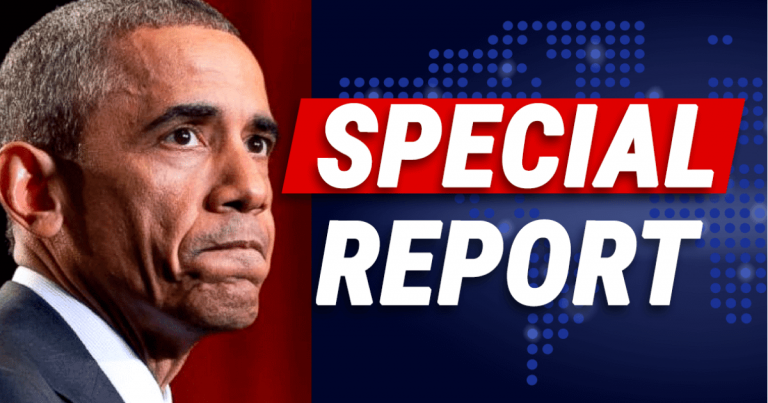 Democrats took a simple phone call between Trump and Ukraine and created an impeachment.
They wanted us to believe that Trump committed impeachable offenses. Just because he requested Ukraine to investigate what happened during the Obama administration.
House Democrats even tried to use this as an opportunity to remove Trump from office. We are watching their plan fail before our eyes.
But this episode left us with a lingering question: what did go on between Obama and Ukraine?
Now, it seems like a few Republicans are working hard to uncover the answers.
From Sara Carter:
The National Archives is in the process of reviewing several thousand documents related to meetings held between senior Obama Administration and Ukrainian officials at the White House in 2016…

Sen. Johnson, who spoke to this reporter, said "we will continue our oversight. We are going to get to the bottom of what all has been happening here. Hopefully, we will get access to the information to make it available to the American public so they really do understand what's been happening."
Now, this is something. Thousands of documents related to meetings between Obama staff and Ukraine are being reviewed by key Republican leaders.
Many have seen the video where Joe Biden pressured Ukraine to fire a prosecutor or else he would withhold $1 billion in aid.
Then that man, who was apparently investigating Hunter Biden's company, was fired. Is there a conflict of interest here?
And not only Biden—was Obama or the rest of his administration aware of this arrangement?
The Obama administration interacted with the Ukrainian government. Were all these interactions above board?
Look at the great lengths Democrats went to keep Trump from getting to the bottom of what happened in 2016.
They impeached the man over a phone call.
Does that make you suspicious?
At least we could be getting close to some real answers.
SHARE if you want Obama's administration to be fully investigated!
Source: Sara Carter