Obama Staffer Stuns His Old Boss – He Just Sided With TRUMP On America's #1 Problem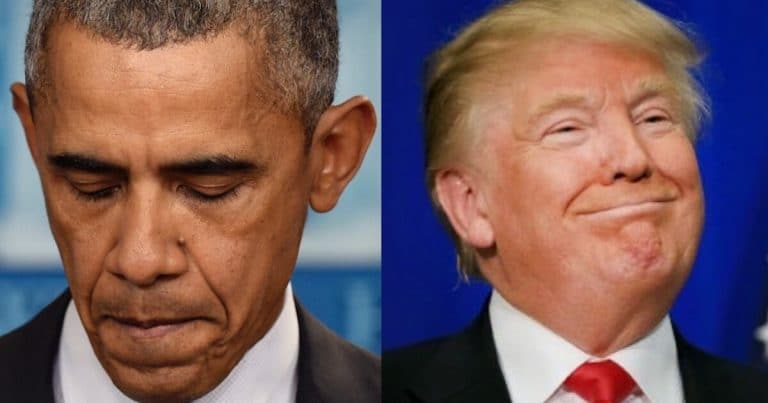 Democrats are flipping to Donald's side on this CRITICAL issue!
The situation on our border is worse than anyone really understands.
And yet, the left does absolutely nothing.
And you might assume that someone who worked for Barack Obama would be very much against Donald Trump and his stance on immigration.
But the truth is surprisingly the opposite…
For months, Obama's former Secretary of Homeland Security, Jeh Johnson, has broken ranks with Democrats to admit there is a massive crisis.
That's one Obama official right there. And not long after, the Obama-era commissioner of U.S. Customs and Border Protection supported Johnson's statement.
Yes, there IS a crisis!
"This week, the Obama-era commissioner of U.S. Customs and Border Protection echoed Johnson's sentiment on CNN:

'So this is a crisis, and for anyone on either side of the policy aisle that said it's not a crisis, these numbers are a crisis and the workload is tremendous.'"
Obama's former Commissioner of U.S. Customs and Border Protection Gil Kerlikowske simply speaks the terrible truth.
Here, he called out Democrats—and anyone else—who is trying to deny the fact that the border is overrun.
You just have to watch the footage to see for yourself: because of our broken immigration laws—and lack of wall—aliens can march across the border with ease.
Even if they are caught by CBP or Border Patrol, they're often released into our country, thanks to the Democrats.
Massive change must take place if we are to end this problem; our country cannot stand by as thousands upon thousands are rushing our border!
The laws must be fixed and the wall must go up. But Democrats in Congress will never support it…
Makes you wonder why they even have those jobs, doesn't it?
SHARE if you demand Congress fix our broken system!
Source: Townhall