Trump Fights Back On Obama-Era Rules – Donald Reaffirms Students' Constitutional Right To Pray In Schools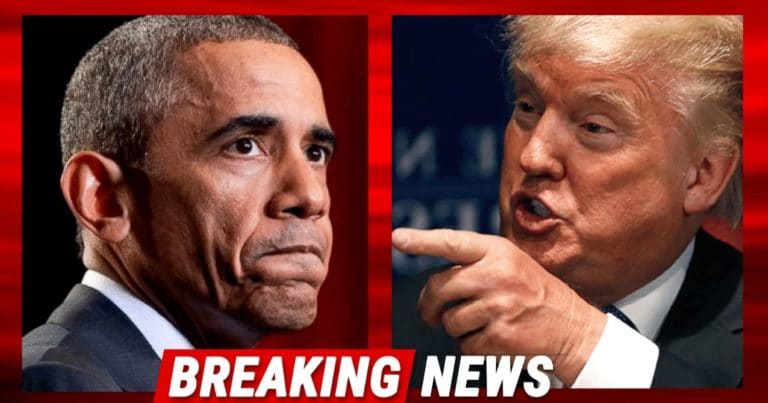 The United States is beloved around the world for our freedom.  Unless, of course, you are on public school grounds.
Thanks to President Obama, new policies clamped down on the religious freedom of students and teachers.
We saw it happen again and again. Students and organizations were pressured over something as simple as a prayer during a football game.
The good news is, Obama is president no more. And Donald Trump has rolled back yet another freedom-killing policy from the Obama-era.
From Daily Sounder:
During an Oval Office gathering that featured Christian, Jewish, and Muslim students who were discriminated against because of their beliefs, the president signed numerous orders rolling back Obama-era school policies and promoting religious freedom in the classroom.

Donald Trump signed numerous orders rolling back Obama policies that targetted religious freedom in school.
Obama and his left-wing supporters claimed they were fighting against discrimination. Yet their policies actually seemed to discriminate against students and teachers of faith.
During Obama's time in office, from schools to bakeries, the left was going after religious people left and right.
But President Trump just took the wind out of these leftists' sails.
The new orders protect school authorities from going after students and teachers. They will no longer be able to prevent them from praying or sharing their faith.
He eliminated harmful Obama-era requirements that imposed unique burdens only on religious groups.
Seems like Obama was singling out churches and religious groups, often prohibited them from the same rights as others.
How's that for First Amendment freedom?
Well now that's over, thanks to Donald Trump.
SHARE to thank President Trump for protecting our Constitutional rights!
Source: Daily Sounder