Obama's Energy-Saving Program Cost A Major American City $185M … And It Just FAILED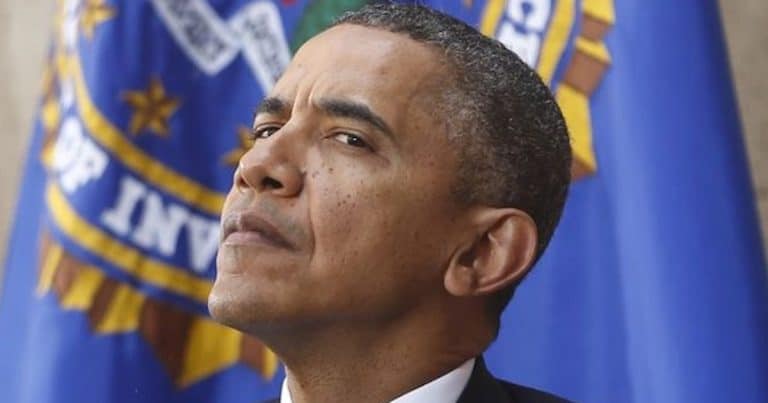 And once again, taxpayers are left holding the bag!
Surprise, surprise:
Another Obama-era program is crashing and burning.
During the Barack Obama era, Democrats thought their terrible government-first policies would save us.
They crushed the free market and dumped millions and millions into wasteful government programs. Taxpayers just got slammed.
Today, many of those programs, policies, and initiatives are failing … Obamacare was just the first of many.
One city thought they would succeed by embracing a hugely expensive project, encouraged by Obama's Department of Energy.
But now they're in big trouble, and once again taxpayers will have to foot the bill.
From Townhall:
A few years ago, the city of Detroit finished installing 65,000 'light emitting diode' (LED) street lights in an effort to cut costs and pollution as well as increase safety…

But three years later in 2019, thousands of these bulbs are now needing replacement when the city expected them to last until at least 2027."
And of course, who's going to have to pay to replace those bulbs?
Detroit is hardly the most prosperous city in America, and yet, they sunk over $185 million dollars into a stupid program to replace existing street light bulbs with new LEDs.
Now the city's down-and-out citizens will have to shell out even more!
LEDs are supposed to be much more energy-efficient and last for years, decades even. But, this was a government program, so obviously, corners were cut.
Of the many bulbs used to replace traditional light bulbs, thousands are already burnt out.
According to the report, these LEDs are charred, burned, or cracked after just three years.
Really? Something's very fishy. Real LEDs don't get hot—so why did these bulbs get charred?
And how are they cracked? Did someone sit on the boxes?
Clearly, the city spent millions, only to get scammed. Typical government waste of money, and the end result is yet another colossal failure.
But when have Democrats ever done anything sensible or responsible?
SHARE if you're tired of Democratic-run cities burning through YOUR tax dollars!
Source: Townhall