Ilhan Omar Just Got a New 2020 Challenger – And Just Like Omar, This Woman Is A Middle East Refugee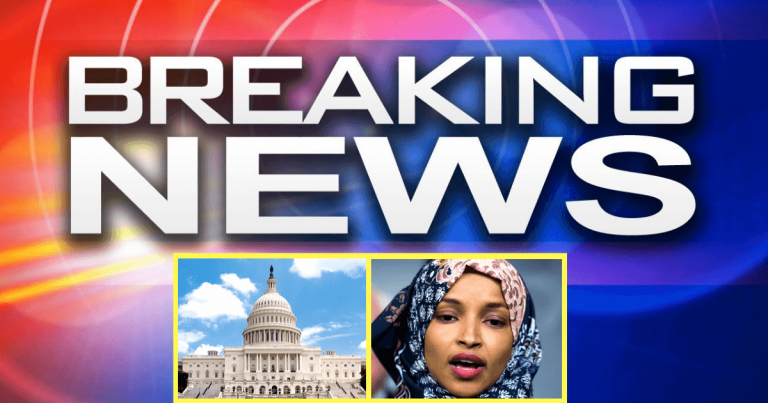 Let's face it, Ilhan Omar has been a disaster for the state of Minnesota.
She got in thanks to identity politics. But in the short time she's been in Congress, she's only made a  mess of things.
And that's not to mention her campaign finance problems—which have led to major investigations.
Then there's her scandalous personal life. Some accuse the woman of tearing a marriage apart, and even marrying to get into America.. Not great, Ilhan.
Somehow none of this has taken her down yet. That doesn't mean she's safe in the Washington swamp, though.
Because a contender has arisen that just might steal Omar's seat.
From Fox News:
[Dalia] Al-Aqidi, who discussed her newly launched campaign in an interview with Fox News, joins a growing field of Republicans looking to take on Omar. "She needs to be stopped," al-Aqidi told Fox News in a phone interview. "I truly believe that I'm strong enough to beat her at her own game."

Al-Aqidi decried the use of identity politics on the campaign trail.

"Muslims, Christians, Jews are all Americans," she said, while going on to blast Omar's past comments that have been labeled anti-Semitic.
Dalia Al-Aqidi is an Iraqi refugee that is running for Congress for the GOP. Oh, and she's gunning for Omar's seat.
This candidate will definitely put Omar in the hot seat. Why? Because as a fellow Middle Eastern refugee, she steals away Omar's only advantage (Somalia is considered a part of Greater Middle East and Arab League).
The Democrat used her status as a woman refugee to bamboozle voters to back her. But with another candidate with a similar background, that angle is all dried up.
Omar, like so many other Democrats, has exploited race and gender to win elections. They don't run on their ideas or plans, but on manipulating voters over superficial details.
We've seen just what kind of leader she's is, in just her first year in office. Just because she's a refugee doesn't make her any better at leading.
In fact, she's done a terrible job. The scandals and controversies keep piling up.
Al-Aqidi will certainly give Omar a run for her money. Hopefully, she'll unseat this "squad" member for good.
SHARE if you would vote Ilhan Omar OUT in 2020!
Source: Fox News