After Omar Jumps The Shark – Democrats Reveal Plan To Kick Her Out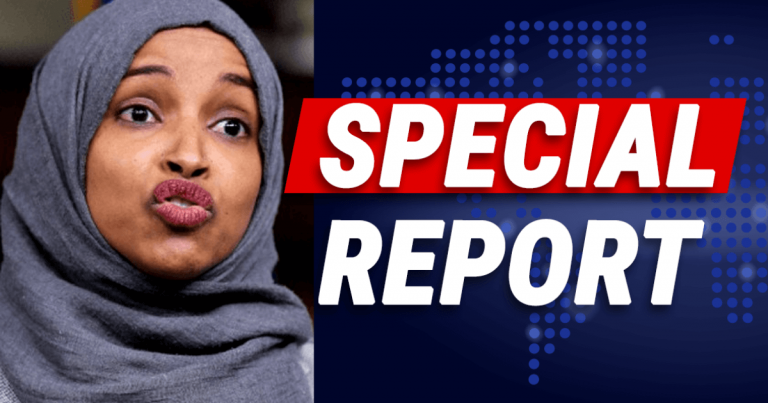 Even Democrats want Omar gone, and they've got a plan to give her the boot from Congress.
Ilhan Omar is proof that identity politics don't work.
The woman was elected by Democrats, no-doubt excited to put a Muslim woman of color into office.
But she has aired out her anti-Semitic views over and over in public. But after some concern, Democrats in Congress covered for her.
Omar thought she got away with it. She thought wrong.
From Fox News:
Local Democrats are seriously considering the prospect of supporting an unprecedented primary challenge to Minnesota Democratic Rep. Ilhan Omar in 2020, following a bipartisan condemnation of several of her remarks as anti-Semitic, according to officials and state representatives.
Omar thought she could use her own victimhood to get away with her anti-Semitic remarks, but her own party is planning to challenge her in the 2020 primary.
Americans aren't buying it her victimhood. Just because you are a woman and Muslim, doesn't mean you can say whatever you want.
Perhaps Democrats do have standards after all. What's more likely? Minnesota Democrats are very worried Americans will not reelect this woman.
Either way, they are trying to limit the damage going into 2020.
Other recent Democrat failures are facing elimination. Socialist AOC has done such a terrible job in Congress, New York is considering redistricting her out of office in a few years.
If you continue to hold onto anti-Semitic or socialist views, which are more unpopular among voters than Democrats seem to think, it looks like you're not going to last long in Washington.
America still bleeds red, white and blue, am I right?
SHARE if you want Omar out of Congress ASAP!
Source: Fox New