Omar's Rumored Affair Slips Out – Investigation Uncovers Pictures, $250K Paid To Married Man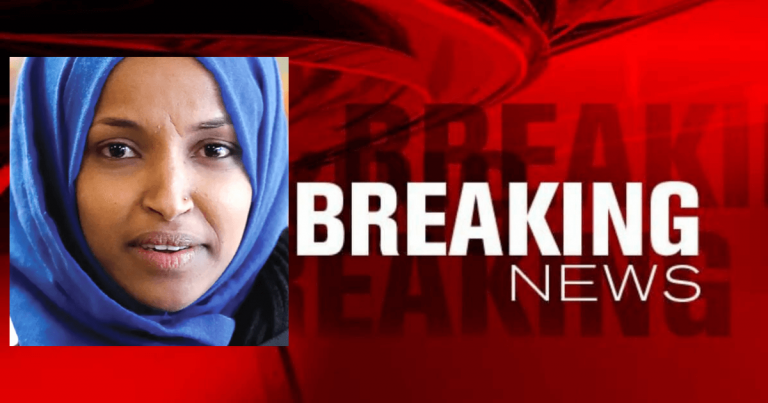 Ilhan Omar's closet just flew wide open – she can't hide it anymore!
When you're done reading this story, you're going to ask yourself one question:
Should this woman really be holding a high-ranking political position in this country?
Certainly, this is an unverified rumor for the time being, but the evidence is mounting … fast.
Questions about Rep. Ilhan Omar's marital history have been circulating for months (did she really marry her brother?), but this is new, and does not look good for her.
It appears she could be having an illicit affair with a Democrat strategist.
This is a married man but he's been spending a lot of time with Omar, and it definitely looks like they're more than just friends.
From the Daily Mail:
"Is Ilhan Omar having an affair with this Dem strategist?

The man she was holding hands with at a secluded eatery is Tim Mynett, who has constantly been by her side, left his physician wife and was paid $250K by her campaign…"
The pictures are painting an interesting story: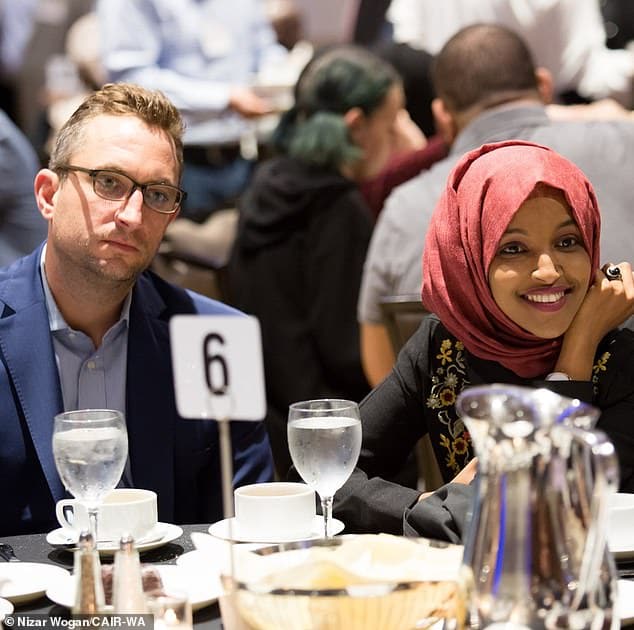 Clearly they are spending lots of time together. But caught on camera holding hands below? What's that about?
Mynett, a Democrat campaign strategist, left his physician wife and has since been seen at Omar's side numerous times.
They were seen holding hands at an out-of-the-way Italian restaurant in Playa Del Rey, California back in March, for example.
And all this is showing up mere weeks after Omar publicly split with her husband, Ahmed Hirsi, the father of her three children.
Shouldn't we connect the dots here? Maybe we can assume that this secret relationship with Mynett contributed to that split.
Maybe this affair has been going on for a while.
We don't want to speculate – but maybe we need a real investigation to know what's really going on.
Maybe they're just co-workers and friends. But what about the money?
Another piece of damning evidence: Omar paid Mynett's company – E Street Group – a whopping $250K in consulting fees and travel expenses!
It's obvious that Omar and Mynett have at least known each other for some time. But more than that, they've traveled a lot together, too.
Photos have them together in New York City, Los Angeles, Austin, and Seattle, and Mynett has even spent time with Omar's daughter, Isra.
I don't like this. Not one bit.
Every time we turn around, we have another reason not to trust Omar. Even if all the rumors aren't true, like my mother always said, "where there's smoke…"
Clearly, she's been hiding a LOT and she's also not willing to deny any of it. That's the kicker for me … how about you?
UPDATE: Her husband claims he is filing for divorce over this alleged affair:
Ilhan Omar's husband is allegedly set to file for divorce after bombshell claims she was having an affair with her campaign strategist, whose estranged wife claimed in divorce papers that he cheated on her.
What do you think?
SHARE if you want Omar out of Congress now!