Omar Slips Up On National TV – Her 'Controversy Mask' Comes Flying Off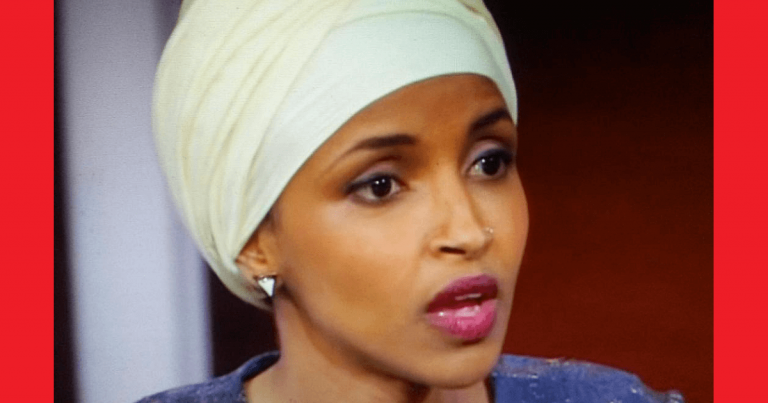 Ilhan Omar can't hide it anymore – here it comes!
Ilhan Omar just made yet another shocking statement—and it seems like her real intentions are coming out.
This "squad" member is giving AOC a run for the title of "Most Disliked Member of Congress." They even make Nancy Pelosi look good—that's hard to do!
Omar has frustrated Americans with her insulting and dismissive comments. We are constantly questioning her loyalty to the country—and her support of our most trusted allies.
But, once again, she made an even more surprising statement before a national audience.
It looks like she just confessed—she's really not speaking her mind.
From Breitbart:
Sunday on CBS's "Face the Nation," Rep. Ilhan Omar (D-MN) dismissed her controversial comments about Israel, U.S. border patrol… by saying, "I'm only controversial because people seem to want the controversy."
Um… what Omar? You're saying you're controversial because people want the controversy?
What exactly do you mean by this? Are you saying you're intentionally being controversial, to pop up on our radar?
Are you saying things you don't believe, just to stir up trouble?
Or are you dismissing the shocking attacks you make against this country—by saying we're wrong for getting upset about it?
Omar is blaming us for being outraged when she says and does things that contradict our values and way of life.
Yet we're not the ones under investigation for a strange marriage situation, possible affair with a married man, tax evasion and wrongful use of campaign money. And more. I can go on.
We're not the ones alienating our allies. Those are things you seem to do daily.
So, what is it? Are you blaming us for being upset at you—or are you just saying things to appear controversial?
Because, honestly Omar, I can't figure out which is worse.
The bottom line: this isn't what our congressmen and congresswomen are supposed to be like.
SHARE if you think Omar should be kicked out of Congress!
Source: Breitbart