Opinion: Deep State Is Trying To Run Down The Clock – They Want To 'Deep Six' The IG Report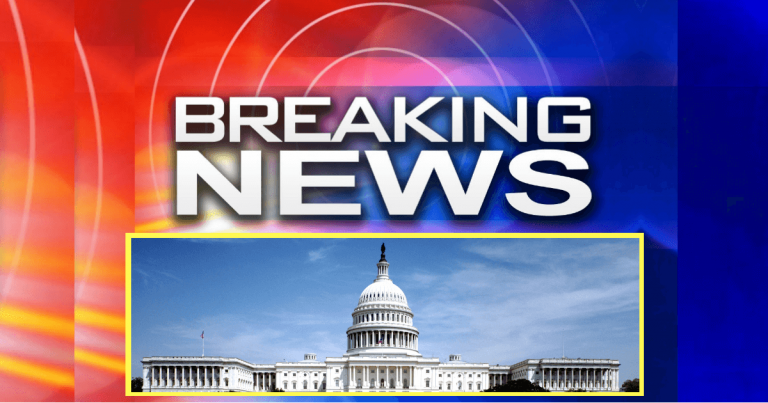 We've waited too long – something's wrong!
Americans have been waiting for months for the infamous IG report that was supposed to bring the deep state's plan into the light.
AG Barr has been looking into how Obama's FBI used the Steele Dossier to spy on Trump's campaign with FISA warrants.
Where are the results? Where are the facts? Patriots are demanding that the deep state be held accountable for what they did.
Widespread reports said the report would be released by September. That deadline has come and gone.
Months have passed and we are still learning nothing. Delays have been made again and again.
Now a leading Republican Senator, Chuck Grassley, is getting concerned something worse is going on.
From Twitter: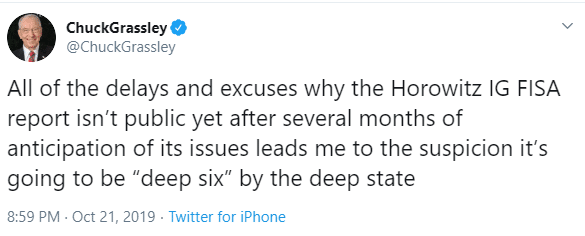 "All of the delays and excuses why the Horowitz IG FISA report isn't public yet after several months of anticipation of its issues leads me to the suspicion it's going to be "deep six" by the deep state"
Barr's bulldog, John Durham, is hunting down every lead.
But we need to see this IG report to find out if Obama's FBI really broke the law to get their warrant.
These delays are suspicious. Grassley is worried that the deep state is deliberately delaying the release to prevent Americans from finding out the truth.
Delaying is a key tactic from hiding the facts from the people. Are they hoping we'll just give up or forget?
Not likely. Americans are demanding justice.
We can't sit back and let the Democrats drag out an injustice impeachment while hiding their own crimes.
We need to spread the word and demand this report comes out immediately.
SHARE to demand the release of the IG report now!
Source: Twitter